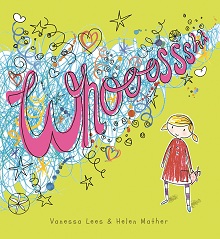 When Daniel Watt read his two children bedtime stories, he became increasingly aggrieved by the noticeable absence of fathers in picture books, so much so that his journalist wife, Vanessa Lees, decided to see if she could remedy the situation. A new book was born. "Whooossshh" is a book about a little girl who goes on a magical journey to the Milky Way on her daddy's shoulders.
Vanessa says: "Nothing makes me melt more than seeing my children enveloped in my husband's arms and the protection and unconditional love that he gives them. It's gorgeous. Dan is such a hands-on dad and is pretty reflective of all the dads I know, including my own. I find it frustrating that the dads depicted in children's books are figures clutching briefcases breezing out of the door."
M&D Magazine has teamed up with TheOddSock .co.uk to offer you a chance to win this lovely book. It is a feel-good fairy tale; funny, endearing, beautifully illustrated and encapsulates the bond between father and child.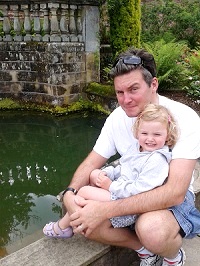 To enter the competition, please tell us your thoughts and experiences. Are you a dad who feels that his efforts in bringing up the children are not recognised, or do you believe that you are doing enough for your family as a bread-winner and that it's your wife's job to look after the kids? Maybe you are a mum who agrees with Vanessa that dads spend a lot of time with their children but are not recognised by society? Or maybe you think exactly the opposite – they don't do enough and it's frustrating and unfair?
Write your comments on our website or publish them on your blog/website. If you are blogging make an indexed link to this post and in the comments field let us know the URL of your story, so we can put a reciprocal link.
Closing date: Monday, 12th November 2012
 
Whooossshh is available in selected bookshops and at http://www.theoddsock.co.uk/