Elves & the Shoemaker – New Short Ballet for Small People
Following sell-out performances during its première week in Leeds and on tour across the UK, Northern Ballet's enchanting ballet for children, Elves & the Shoemaker, visits the Palace Theatre this October. The national tour has already covered over 3,600 miles and the production has been adapted for TV by CBeebies. To book tickets visit northernballet.com/elves.
Choreographed by Northern Ballet's Ballet Master Daniel de Andrade, Elves & the Shoemaker is the latest in Northern Ballet's award-winning series of Short Ballets for Small People which already includes the hugely popular Ugly Duckling and Three Little Pigs. The short ballets have been seen live by more than 30,000 people and on TV by more than 1.4 million people in the CBeebies TV adaptations, for which Ugly Duckling received a Children's BAFTA and Three Little Pigs has received a Children's BAFTA nomination. Northern Ballet is committed to bringing new audiences to dance and reaching more people in more cities around the UK who may have not experienced dance before. The pioneering series of ballets have been created to introduce families and young children across the UK to live dance, music and theatre.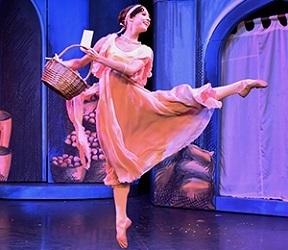 Masters in storytelling, Northern Ballet has re-imagined the famous Brothers Grimm story about a poor and hard-working shoemaker who receives some much-needed help from two elves. This enchanting, entertaining and heart-warming production will last approximately 40 minutes. Elves & the Shoemaker is set to an original score composed by Philip Feeney with set designs by Ali Allen.
Daniel de Andrade, Choreographer of Elves & the Shoemaker and Artistic Director of Short Ballets for Small People,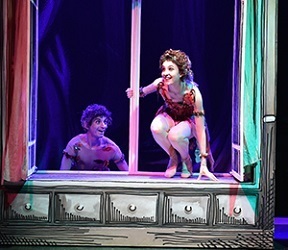 said, 'We are absolutely delighted to be giving young children and their families the opportunity to experience our latest children's ballet. The children's ballets are classic tales beautifully retold through dance and are a perfect introduction to ballet. We hope to inspire children and their families through these entertaining and enchanting performances to develop a love for live dance, music and theatre. I'm really pleased that this time we are touring more widely across the UK and we look forward to giving even more audiences the chance to experience this truly magical production.'
Elves & the Shoemaker Competition *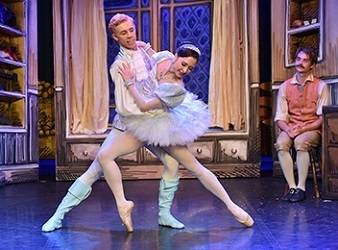 Mums&Dads offers its readers a chance to win two family tickets for Elves & the Shoemaker at the Palace Theatre, Manchester on Friday 16 October 12 noon.
To enter, enter, choose the right answer from the options below
Question: What ballets form the series called 'Short Ballets for Small People'
Answers:
A: Ugly Duckling
B: Elves & the Shoemaker
C: Three Little Pigs
D: All of the above
E: None of the above
Closing date: Monday, 12th October 2015


Terms and conditions

1. Tickets can be collected at the box office at the theatre ON THE DAY
from 6.30pm, they must give their name, and the media won from.

2. Extra tickets are not permitted, but can be purchased at the box
office.

3. A family ticket is 4 seats, one of which must be occupied by a child

4. Seating – which can be in all areas of the auditorium – cannot be
changed on the night

5. The marketing office doesn't have access to seating for mobility
impaired winners, but given at least 48 hours notice and subject to
availability we will endeavour to reseat winners.

6. The marketing office at the theatre DOES NOT contact winners with
collection details.

7. The theatre cannot be held responsible for them arriving on the wrong
date, time or venue. Replacement tickets will not be offered and
correspondence will not be entered into.

8. Winners' names must be sent to the marketing office at least 48 hours
before the performance. After this time the tickets will be released

9. No cash alternative