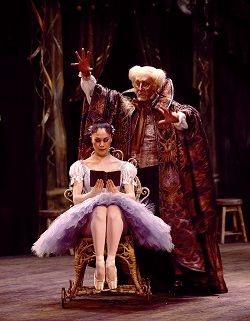 This March, one of the world's leading classical ballet companies, Birmingham Royal Ballet, will return to their Manchester home, The Lowry. The company's return will also mark a city premiere as they present their first-ever production specially designed for children – First Steps – A Child's Coppelia.
Eccentric toymaker Dr Coppélius plans to bring his mechanical doll, Coppélia, to life – he just needs the right spell. When he leaves Coppélia on his workshop balcony, she soon causes quite a stir in the village. Comic chaos is soon riotously unleashed when humans and automatons collide in Dr Coppélius's spooky toyshop. Peter Wright's enchanting production of this joyous and witty ballet is an ever-popular celebration of love. With a sparkling score and breathtaking choreography, Coppélia is guaranteed to lift the hearts of all the family.
The World Premiere production is a brand-new hour-long adaptation of the classic ballet for children aged 3 – 7 years old. Designed as the perfect introduction to ballet for the young ones, this interactive show is part of Birmingham Royal Ballet's commitment to bringing the world of ballet and live performance to audiences of all ages.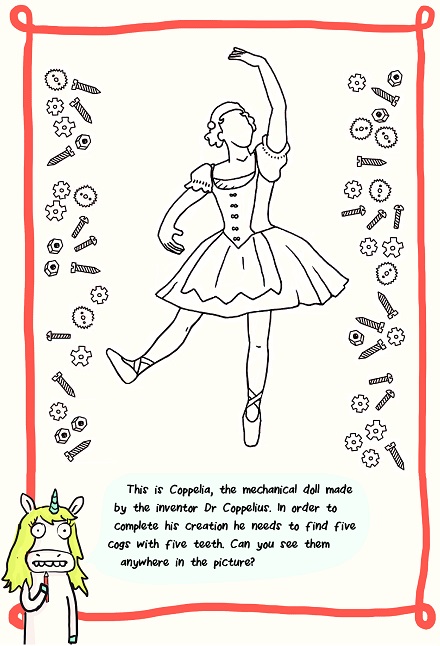 Download colouring in image: 440×644; 697×1024
M&D family magazine has teamed up with Birmingham Royal Ballet to give our readers the chance to win a family ticket for the First Steps performance at The Lowry on 6 March at 1pm. Enter the competition through the widget below (using several actions allow you extra entries).
Enjoy colouring in Coppelia too!
Closing date: 20th February