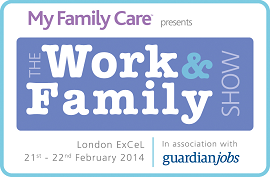 This year sees the launch of the first Work & Family Show which takes place on 21st and 22nd February 2014 at London ExCel alongside the hugely successful Baby Show.
Working parents and career break women will have access to an array of practical advice, ideas and opportunities to help develop their confidence and prepare them for their return to work. Women considering starting up their own business ventures can chat through their ideas with industry experts and gain valuable career advice.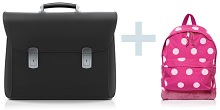 Organised by Clarion Events and My Family Care, the event is expected to attract over 10,000 visitors and will be located beside the hugely popular Baby Show.
Get tickets from www.theworkandfamilyshow.co.uk.
Early birds discounts are available.
Mums&Dads offers three of our lucky readers an opportunity to win a pair of tickets to The Work & Family Show. For your chance to win please, tell us where does the show take place. Send your answer with your details through the form below.
Closing date: Thursday, 6th February 2014