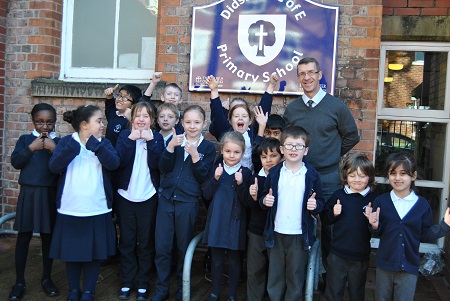 As Mums&Dads published this spring, a new free school will be open in West Didsbury in September 2015
The new school, West Didsbury CofE Primary, has grown out of a successful free school bid to alleviate the overwhelming demand for primary school places in South Manchester. Running alongside Didsbury CofE Primary, the new school will initially provide 60 much-needed Reception-age places for the community. It will then add a further two reception classes each academic year, until it becomes a 420-pupil primary school running from Reception to Year Six in September 2022. West Didsbury CofE Primary will be situated in a fully refurbished and purpose-built facility on the site of the old Ewing School on Central Road.
"We're delighted to have the opportunity to spread the outstanding education offered at Didsbury Church of England Primary School to another school, run on exactly the same lines. We hope that parents will see this as the opportunity to send their children to a brand new school with a 400-year tradition of exceptional practice. We know that we have a great model here at Didsbury CofE Primary, and given that we are more than aware of the shortage of primary school places in our community, we wanted to be able to provide that somewhere else," said Mr Whitehead, who will lead both schools.
The application process for September 2015 entry begins in September 2014, when there will also be a series of public events to find out more about this exciting new school.