Managing the cost of education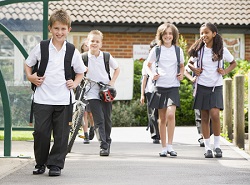 A leading financial planning expert from Cheshire has calculated that it now costs an average of £290,000 to put just one child through private education from nursery stage through to university completion.
Effectively, this means that parents need to set aside a minimum of £30,000 a year from pre-tax earnings to pay for a single child, currently equating to £485,000 pre-tax over the period – a daunting figure for many, especially as university fees in particular are rising steeply.
But tax-planning specialist Mike Senior from Hale says that a number of well-proven mechanisms exist to efficiently plan and manage this eye-watering figure and ensure that children's education needs are met with the least possible adverse impact on family incomes and quality of life.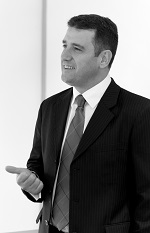 Mike, a partner with Warrington-based Bright Partnership, offers a range of efficient solutions to the financial stumbling block of private education, including using parent and junior ISAs, offset mortgages, investment bonds and grandparent tax-free gifts and other recognised tax-efficient schemes.
He speaks from experience: "I'm in the process of putting my three children through private education and couldn't have done it without practising what I preach. Private education for our children, giving them the best start in life possible, is something many of us aspire to and with just some careful planning and budgeting, can be achieved realistically.
For example, a typical whole school life private education involves seven years at a preparatory school, followed by seven years at a fee paying independent grammar school and then three years away at university. Often parents don't take into account the above inflation rises in annual school fees."
Mike goes on to say, "For many parents the annual cost of prep school is manageable within family finances. Of course, costs soon start to increase when another younger child begins on the path of private education and the older child moves on to a fee paying independent grammar school. This is often the time when parents first begin to realise the true costs involved and family finances are squeezed. By starting an investment plan early, it's possible to begin building up a pot of capital in the early years whilst the child is at nursery and prep school.
By making regular monthly payments into an investment vehicle that increase gradually each year, the annual cost of the grammar school and university fees can be met from the investment product. The plan is to save in the earlier years so that the investment meets the future annual costs, as the private fees begin to increase at a later stage of a child's education."
Mike adds, "A plan can be started for each child based on the future expected costs of the whole educational life of a child. But it's important that the level of investment and growth of the plan is monitored each year to ensure that expected costs are met."
The path of private education is a long one, often more than sixteen years. The path of an educational financial plan needs to cover all of those years. Mike Senior believes that many parents do not realise the full extent of costs when placing their children into the private education system from nursery stage onwards and can come unstuck as a result.
"The earlier parents embark on good financial planning for their child's education, the better, and although I would advocate doing this at pre-nursery stage, it is never too late to ease the financial burden involved".
Bright Partnership is running two free School Fees Advice seminars at the Cresta Court, Altrincham on the evenings of July 2 and July 9. For more information or to book a place go to www.thebrightgroup.co.uk or telephone 01925 839 180.