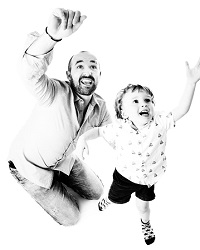 You know that photo of your mum where she was really smiling? Or the one where the kids are wrapped up in what they are doing and forget you are even there? These are the photos that we treasure. The ones that bring our family to life for generations to come. But getting photos like this can be tricky. The kids know you are there and start to act a bit crazy, your mum puts on her 'camera face' and you get frustrated as you look at shot after shot that just doesn't cut it. Well, we have some great news for you. If you live in or near Sale, from June 25
th
Julie Harris Photography, best known for their ability to capture those precious moments no one else can see, will be opening their brand new 'Sale Studio'.
The studio has four different shooting areas and also includes a natural light option. If you prefer your photos outside, you can have a location photo shoot, Walkden Gardens is a particular favourite. There is off road parking next to the studio, toilet and changing facilities, tea & coffee on arrival and possibly something sparkly for the evening viewings! The comfortable, custom designed, spacious Consultation and Viewing Room is a great space to sit and discuss what you are after and peruse the vast array of products on offer. It leads directly into the studio where you can view real size 'Family Photo Art' on the big screen.
Julie, a mother of two, understands the pressures and challenges that parents face when trying to create those wonderful family portraits that will last a lifetime. "Children have their own minds. They never do what you expect, but that is the magic of capturing who they really are," she said.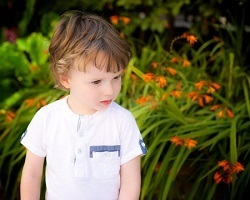 Julie works in an unobtrusive manner and will not let up until she is 100% satisfied that she has succeeded in portraying your family in the most natural, individual and expressive way possible. Every shoot is different; she might use a step ladder to create a completely different angle or go outside with your little ones if they are feeling restless. A mother of two rascals herself, Julie likes to make the sessions fun for the children and encourages them to bring a favourite toy, book or change of clothes.
Julie explains: "Don't pack them off in their Sunday best for the shoot or even tell them to be on their best behaviour. To capture a true and natural likeness of your child, they need to be relaxed and happy to be there. Children are crafty little fellows and more often than not will do the opposite when asked to 'perform'.
The key to the perfect shot is getting people to enjoy themselves. The choice of what to wear is also important as your clothes are an expression of your personality and can reflect your identity as an individual or a family. If you are a sporty family, wear your kits or uniforms. Bring your bikes if you like a family bike ride – there's bags of room. If your favourite thing to do is hang out in PJs, be brave and bring them along too. Or you could go for a colour theme which they can help with, suggesting links to numerous Pinterest sites for inspiration."
Whether you have always wanted to try a professional shoot, or you feel now is the time to capture these moments before they are gone forever, or even if it has never occurred to you before, take a moment out of your day to visit the new Sale Studio on their open day, Saturday 25th June, from 10am to 4pm. Meet Julie and the team, have a look around, see some of the memories that have been captured for other people.