Stockport Grammar School hosted its annual Year Five art competition, which is open to all local primary schools.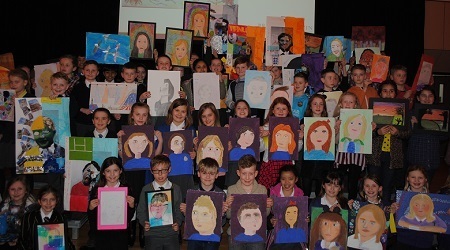 Pupils from 12 primary schools submitted 84 self-portraits which were then displayed at the Buxton Road school and judged by renowned figurative artist Mark Demsteader and Stockport Grammar's head of art and design, Richard Davies.
Lana Byrne from St Winifred's RC Primary, claimed first prize. She won a £50 voucher for her school and a watercolour set.
Mason Stringfellow-Bradshaw from Torkington Primary School and Charlie Whitelegg from Wilmslow Grange Primary School took the runners up prizes. All entrants received a goody bag.