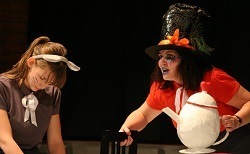 A cast of 86 pupils of all ages helped to make Stockport Grammar School's latest drama production an outstanding success.
'Down the Rabbit Hole' – an adaptation of the Lewis Carrol classic 'Alice in Wonderland' – was performed over two nights with the help of a production team made up of more than 50 pupils and staff.
Both nights were sold out and audiences were treated to a stunning portrayal of Alice, played by Ella Burton, as she was sent spiralling down the rabbit hole due to the pressures of teenage life. School work, peer pressure, family conflict and the fear of the future are all too much for her to cope with.
The collaboration of drama, dance, music and art brought the traditional much loved characters to life as Alice met up with, sought advice from and gained perspective on her journey on how to grow up and stand on her own two feet.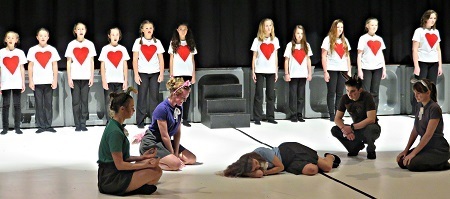 The actors brought their own interpretation to their individual portrayals of such iconic characters.
Slick scene changes, excellent acting, singing and dancing gave the production a professional air that all involved can be rightly proud of. The tale was amusing, entertaining and thought provoking.