From September 2012 girls as young as two will be able to join Alderley Edge School for Girls community.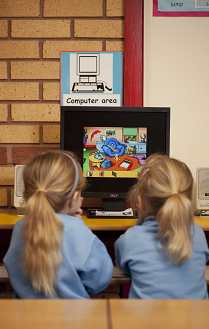 M&D Magazine asked Helen Thomaides, Head of Early Years at AESG, why the decision has been made to extend the facilities and offer provision for two year olds.
Mrs. Thomaides explains: "From the day a child is born they are setting out on their own individual learning journey, actively engaging with the world around them. Opening our doors to 2 year olds is just an extension of what we already do in our Early Years Department, supporting children and their parents on this journey. At every stage in education, children's learning needs and priorities change. It is vitally important that at each stage of development, children are not provided with a watered-down version of what is to come. And so, being two at Alderley Edge School for Girls will be different to being 3 or 4.
With our extensive professional knowledge of the learning needs of our very youngest children, we will be providing them with opportunities to play, explore and actively engage with the world around them in a caring and supportive environment, extending our suite of Early Years accommodation to provide a room that is specifically tailored to meet the needs of our 2 year olds."
For more information about Alderley Edge School for Girls and the new facility, please contact Julie Bedigan, School Registrar on 01625 583028 ext 218 or email jbedigan@aesg.co.uk