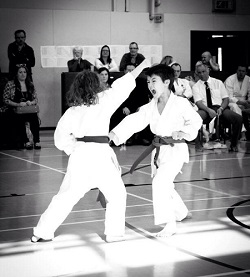 A pupil at The Manchester Grammar School has become the youngest black belt at his club at the age of just 10.
Hugo Whitehurst, of Hale, Altrincham, started his training in Japan when he was just four-years-old and moved to the UK a year later.
He continued his training at the Hale Karate Club, where he has been diligently working towards his black belt for the last five years, training twice weekly but also travelling to Manchester and Liverpool for training with some of the most respected sensei in the UK.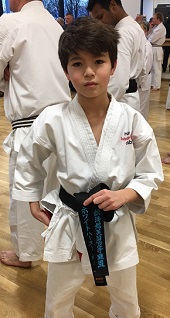 He awarded his black belt from the Karate Union of Great Britain on 4 February, which is just the beginning for Hugo.
Hugo's parents said: "We are so proud of Hugo. He has been working very hard aiming for this level and is very happy to have achieved it.
"As he is the youngest in his level at the club, he has been training with the bigger members which was very tough for him but he has persevered. As a result he is the youngest black belt holder in his club. He has been lucky to have met his coach Martin Cockx who has been great in encouraging him to move to high level.
"Hugo thinks he gained resilience in his mind and body through Karate and is interested in coaching younger children to share the joy of Karate."