Stagecoach Salford and Didsbury is part of the world's biggest part time theatre school. Students meet at the weekends and are coached in singing, acting and dancing.
Talking about the events of the last few months, Anne Boardman, who runs Stagecoach Salford and Didsbury says, "Our students are fortunate to be able to take up many professional opportunities. Recent engagements include Oliver at the Opera House – five of our students are performing in the six week run. Fourteen students are appearing in The King and I at the Lowry Theatre. Twenty of our 5 to 6 year old students have been filming with the BBC who are remaking The Birthday Song, The Weekend Song etc which feature between the programmes on Cbeebies. Tweny five of our younger boys have been filming with Mr Maker."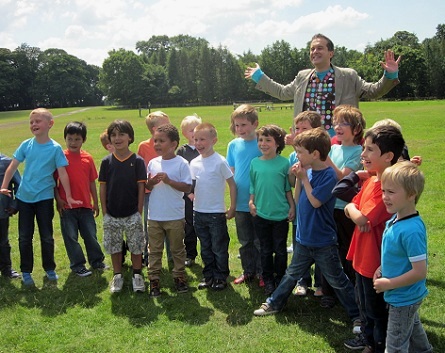 At Stagecoach their big ambition is to teach children not only to perform on stage and beyond, but more importantly to perform better in life. Anne continues: "We are proud of our students who are able to achieve such a high professional level, but we are equally proud of the smaller triumphs that we see in all our students week by week as they start to build in confidence."
Stagecoach Salford and Didsbury will be running summer workshops during the school holidays. Check our holiday listings on for more information.