Good old-fashioned fun for the whole family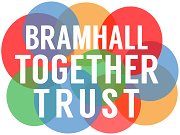 Following last year's hugely successful 'Brazilian Carnival', the Bramhall Together Trust will once again host the 2015 Bramhall Festival, 'Step Back In Time' theme promises to bring a touch of vintage style to the village this Summer. With a range of events aimed at everyone from the youngest children to fussy teenagers, the festival will be completely inclusive, cementing its place as the focal point in local's family calendar of events.
Once again, the Bramhall Festival will be launched with a free tea party for Bramhall's senior citizens on the afternoon of Friday 12th held in St Michael's Church Hall.
Another popular festival event is the 5k festival run organised by Bramhall Runners which takes place on Saturday Morning. The enthusiastic participants span the generations – indeed many families not only run together but they have been known to bring the dogs along for a bit of exercise too!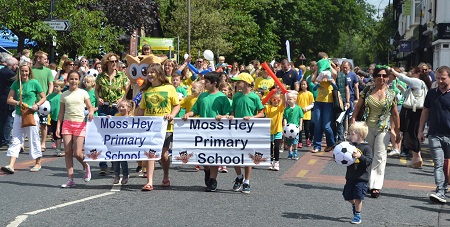 The highlight of the weekend is always the Parade which will take place at 11am on Saturday 13th. Last year's Festival Cup – not to mention a cheque for £200 – was presented to 1st Bramhall Scouts who impressed the crowds by 'water skiing' down Bramhall Lane South!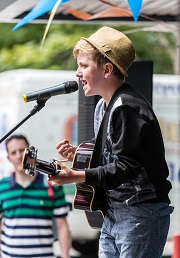 Local community groups will showcase their talents and entertain the crowds on the Imagine FM stage, including pupils from Bramhall High School, Moss Hey Primary School, Sophie Dee, Fiona Watson School of Dance, Diddy Dance and the Bramhall Community Choir among others.
Over Saturday and Sunday, Bramhall will enter a time warp, where visitors can enjoy a fabulous fun-packed fairground for the children, including face painting and kiddy manicures from Modern Nails, plus the opportunity to meet Darcey, the I Love Bramhall mascot, Boofie from Greeting's and of course, Peppa Pig!
For the mums and dads, there will also be a well stocked pop-up bar and BBQ – run by Napa, plus a lovely selection of food stalls and a fabulous Vintage Market & Vinyl Record Fair which will take place in the Village Square.
The Bramhall Together Trust are a group of volunteers who commit a great deal of time and effort into organising events such as this, along with other local showpieces such as Bramhall's Got Talent and Light Up Bramhall. Vice-Chair Wendy Green expresses her delight at how the village is pulling together to help make the Festival better than ever,
"We've already received invaluable support from so many people
" she explains, "
Bramhall Conservative Councillors have donated £1,500 from the area flexibility fund; Williams BMW are sponsoring the parade; Hydraulic & Gas Services are sponsoring the Bramhall Festival 5K and Himor, the owners of the Village Square, are providing the Parade prize.
"
Wendy also points out that there is still ample time for everyone to get involved. Whether you would like to take part in the Parade, provide entertainment have a stall within the Vintage Market or just help on the day. For more information contact her on wendy@ilovebramhall.com or follow the Bramhall Together Trust on Facebook