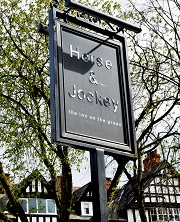 SATURDAY 20th DECEMBER 2014, 3PM – 8PM
Celebrating the shortest day of the year has become the Horse and Jockey's excuse for a Christmas party.
Centred around children, this event transforms the Green into a winter wonderland complete with Father Christmas handing out presents in his grotto, real life reindeer and rides. The night is filled with music from choirs, bands and plenty of mulled wine.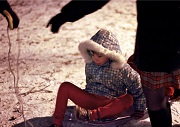 Music includes the very popular Chorlton Children's Choir, whose repertoire includes everything from Elbow to Elgar and Britten to Britpop. Esteemed opera singer, Aimee Toshnee will also be serenading Solstice guests. The Christmas entertainment promises to prise out the inner child in all who attend.
Winter Solstice is a pre-Christian festival, celebrated within many different cultures in the Northern Hemisphere. The festival marked the beginning of an uncertain time as many communities were unsure of their survival through winter. These days Winter Solstice is a time to unwind and stock up on mulled wine during the lead up to the Christmas rush.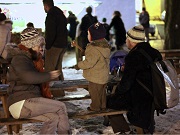 The celebration forms part of the Horse and Jockey's community event programme. The landmark pub has invested over £24,000 in free events throughout the year and continues to grow their event calendar. As part of their events the Jockey boasts the largest free fireworks display in Chorlton. Winter Solstice celebration is a long standing event that the pub has continued to enjoy since its refurbishment back in 2009.

The Horse and Jockey Winter Solstice event takes place on Saturday 20th December from 3pm – 8pm
. The entertainment is free. For more information visit
www.horseandjockeychorlton.com
,
phone 0161 860 7794
or just come along to the pub:
9 The Green, Chorlton, Manchester M21 9HS