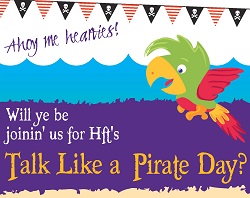 19th is International Talk Like a Pirate Day. Created as a parodic holiday it is now celebrated by a lot of people in different countries.
Hft will be the official UK charity of the International Talk Like a Pirate Day. Hft is a charity that supports people with learning disabilities and their families. It promotes dignity, happiness and independence for everyone in a personalised way. "Finding ways to really listen and understand what people with learning disabilities want, whether through verbal or non-verbal communication, is vital to Hft – and new technology is helping to make a big difference."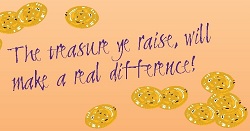 On September 19th ….. Talk like a Pirate! Dress like a Pirate! And shiver yer timbers at a bounty of Pirate activities for a great cause. Hft's fundraising pack is full of fun ideas that will have you Yo-Ho-Ho-ing all day long and has all the info you need to bring in a bounty of donations.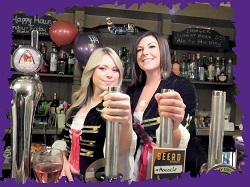 Need the pack? Or extra resources? Just contact us! Don't forget to shimmy up the crow's nest and look out for the other Hft Pirates on social media.
Hft generously shared with Mums&Dads some of their resources to help your Pirate party running. Check our site for:
Pirate bunting – to decorate your room
Pirate eye patch and a hat – to add a personal touch to your costume
Pirate Word Search – to get the young ones acquainted with pirate words
Colouring Pages – to occupy little pirates after they are tired with other pirate activities
For those eager for more – check Hft Talk Like a Pirate page's download section. And don't miss the colouring competition!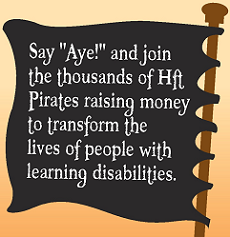 So, release your inner pirate and join in the fun!
www.hft.org.uk
www.facebook.com/hftlearningdisabilities
www.twitter.com/hftfundraising
instagram: @hftfundraising
To text your donation send Ahoy13 £5 to 70070 to make a donation of £5 to Hft