The school holidays are an exciting opportunity to spend time together as a family and pursue the activities you can't fit in during term time. Check out our advice below to find out how you can entertain your little ones during the summer break.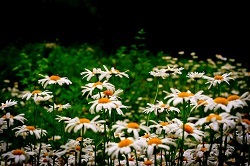 Spend Time in the Garden
The garden is the perfect place to bond with your children and teach them all about nature. What's more, you can do this for free. Doing simple activities as a family, like planting seeds, watering plants, and making compost are easy ways to spend time with each other, and are perfect for teaching your youngsters all about plant life too.
Remember to reward the kids for helping you by having some fun in the garden. Getting a paddling pool, playing your favourite sport, and having a bbq are just some of the things you can do to relax after making the lawn look perfect.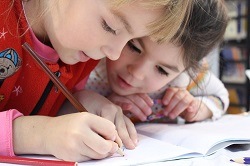 Even doing little things together is special, so be sure to make a scrapbook. This way, you can put all of your photos and important memories in one place. You'll love being able to look back and think of your summer holidays with your green-fingered little helpers!
Have A Big (Summer) Clean!
It may not sound like it but making chores fun will bring you closer together! By working as a team to get important household tasks done, you'll become a solid unit and your home will look fantastic too.
You can even take this opportunity to talk to your children about the environment. By teaching them how to recycle and why it's vital for the planet, you'll pass on important lessons and spend valuable time with your youngsters as well.
But it shouldn't be all work and no play. Remember to reward yourselves! By spending a night at the cinema, downloading a movie, or ordering in your favourite food, you'll have something to look forward to after all of your efforts.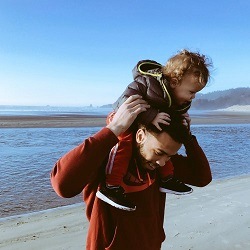 Take a Trip to the Beach
We're lucky in the UK because there are plenty of seaside resorts where you can have fun, and most of us are just a couple of hours' drive from a beautiful beach. It's definitely worth going to the coastline to take in the views, have a stroll, and even grab some fish 'n' chips on your way home. It's the ideal place to teach your children all about marine life as well. Look up some fishy facts before you go and make up a quiz so your little ones can learn more about the oceans.
A sandy shore is the perfect place to take part in exciting activities too. From playing rounders and football, to building sandcastles and throwing a beach ball around, there are lots of things you can do on the coast this summer.
Visit Local Attractions
The school holidays also give you the chance to visit different attractions. Here at Madame Tussauds Blackpool, we have a wide range of displays that all the family will love. Young football fans get to meet their heroes in our Sports Stars section, and teens love to meet their idols in our Music Stars display. What's more, parents get to meet celebrities in our TV Stars area, so everyone gets to spend time with their favourite superstars!
What Are You Doing This Summer?
There's so much you can do in the holidays! How will you spend your summer? If you fancy taking a day trip, make sure you get The Blackpool Big Ticket. It will give you entry to Madame Tussauds Blackpool, The Blackpool Tower, SEA LIFE Blackpool, and many more top attractions in the North West.