Children under 16 can enjoy free entry to all Stockport Council Museums when accompanied by a paying adult from 1st April 2014.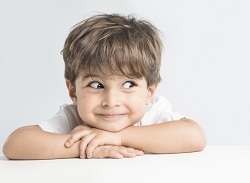 All Council Museums are already family-friendly and by introducing 'Kids Go Free' it will make visiting these venues an even more attractive way of spending a day out with the family.
Council run museums include Hat Works Museum, Air Raid Shelters, Staircase House, Bramall Hall, Stockport Story Museum, Chadkirk Chapel and Stockport Art Gallery.
Councillor Iain Roberts, Stockport Council's Executive Member for Economic Development and Regeneration, said: "We have a fantastic variety of museums in Stockport which make for great family days out. I'm delighted that we are now able to offer free entry for under 16s accompanied by a paying adult. I hope that this will encourage people to visit our wonderful attractions and learn about all what Stockport's Museums have to offer."
Admission charges to Stockport Council Museums are also changing from 1st April to encourage more visits by families, make it better value for visitors who enjoy coming to more than one museum and also to cater for people who wish to make unlimited repeat visits to its museums throughout the year.
The Council's Museum Service has recently launched two new tickets which offer visitors amazing savings on the standard admission charges. The Multi-Site Ticket offers a fantastic discount for people wishing to visit all of its museums once and the new Annual Pass will allow visitors unlimited access to all of its museums any number of times for a whole year.
The new Admission Charges from 1st April (Air Raid Shelters, Bramall Hall, Staircase House and Hat Works) are as follows:
Single Ticket
£4.75 Adults
£3.50 Concessions
FREE Leisure Key
* includes a Hat Works guided tour
Multi-Site Ticket (visit all the above museums once)
£12.50 Adults
£9.50 Concessions
* includes a Hat Works guided tour
Annual Pass (unlimited visits to all the above museums for 12 months)
£20.00 Adults
£15.00 Concessions
* includes a Hat Works guided tour
Free walk up admission still applies at Stockport Story Museum, Hat Works, Chadkirk Chapel and Stockport Art Gallery.
Stockport Council Museums also offer a range of group visits for parties of 15 people or more during normal opening hours and in the evenings from as little as £3 per person. Prices are available on request.
For further information and terms and conditions call 0161 474 4444 or visit www.stockport.gov.uk/museums