If you still haven't got your Christmas outings sorted, look no further. Here is M&D list of pantos and shows for children and adults alike. Great family entertainment in the theatres of Cheshire and Manchester!
29 November – 12 January
Rats' Tales
A genuine alternative to pantomime this Christmas – for anyone aged 8 – 108.
'Expect something enchanting, cheeky and a little bit dark' The Guardian
Created in collaboration with acclaimed theatre maker Melly Still (CORAM BOY, BEASTS AND BEAUTIES), the show is inspired by the story of THE PIED PIPER. Taking Carol Ann's collection of stories THE STOLEN CHILDHOOD, and combining it with folk stories from around the world, the play deals with the sometimes painful, sometimes hilarious transition from childhood to adulthood. With live music, animation, puppetry and incredible acting, this World Premiere tells stories that get to the heart of childhood and celebrate the spirit of the festive season.
Royal Exchange Theatre, St. Anne's Square, Manchester
Tel: 0161 8339833 www.royalexchange.co.uk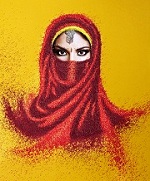 30 November – 12 January
Arabian Nights
Long, long ago in a faraway land there lived a clever young girl called Shahrazad. And there was nothing she liked better than to read stories. A Library Theatre Company production.
The Lowry, Salford Quays. Manchester
Tel: 0870 7875780
For your chance to win a family ticket to this show visit our competition page.
30 November – 31 March
The Lion King
Disney's The Lion King, a worldwide theatrical phenomenon, is coming to the Palace Theatre, Manchester. Ingeniously adapted from Disney's classic film, this spectacular production explodes with glorious colours and stunning effects, all set to the enchanting rhythms of Africa. With dazzling staging and highly imaginative costumes, masks and puppets, The Lion King uses breath-taking theatrical magic to tell the story of Simba's epic journey to reclaim his kingdom.
Disney recommends The Lion King for ages 6 and up. Children under the age of 3 will not be admitted into the theatre.
Palace Theatre, Manchester, 97 Oxford Street
Tel: 0161 245 6600 www.atgtickets.com/venues/palace-theatre-manchester/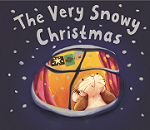 1 December, 11.30am & 2pm, £7/5
The Very Snowy Christmas
The perfect gift for Christmas! It's the night before Christmas and Big Mouse and Little Mouse are putting up decorations. Little Mouse scampers out to search for holly but finds big white flakes falling from the sky. "Goodness me!" he cries. "The sky is coming undone!"
Blunderbus Theatre Company is delighted to be touring with their magical, musical winter's tale, based on the best-selling book by author Diana Hendry and illustrator Jane Chapman.
Age: 3 – 7
Waterside Arts Centre, 1 Waterside Plaza, Sale
Tel: 0161 912 5616
1 December 2pm
Pinocchio
Image Musical Theatre's production of Pinocchio is great fun. Full of fascinating, larger-than-life characters who draw the little puppet into all sorts of risky adventures, this show will enthral and entertain the whole family
Buxton Opera House. Water Street, Buxton
Box Office: 0845 127 2190 www.buxtonoperahouse.org.uk
1– 16 December, 20 December – 6 January (Except 24-26 December and 1 January when Eureka! is closed)
Eureka! Panto: Interstellar Cinderella
Halifax, West Yorkshire
Have you ever wondered what happened to Cinderella after she married Prince Charming? If you were thinking she moved to a cosy palace in a magical kingdom far, far away then you're in for a big surprise! Join Cinderella as she blasts off to Planet X to meet a whole host of familiar faces from the wonderful world of panto! Get involved in the action as you help a 'star struck' Cinderella make sense of the Solar System and come back down to Earth.
The show lasts approximately 45mins and is suitable for children aged 3yrs and over.
Halifax, West Yorkshire
Tel: 01422 330069 info@eureka.org.uk https://www.eureka.org.uk/whats-happening/events/
8 December – 13 January
Peter Pan
Family panto for Christmas starring David Hasselhoff.
Opera House Manchester
Tel: 0844 871 3018
www.atgtickets.com/manchester
9 December 11.30am, 2pm
The Very Snowy Christmas
It's the night before Christmas and Big Mouse and Little Mouse are putting up decorations. Little Mouse scampers out to search for holly but finds big white flakes falling from the sky. 'Goodness me!' he cries. 'The sky is coming undone!'
Based on the best-selling book by author Diana Hendry and illustrator Jane Chapman, this charming winter's tale comes to life with music, song, puppetry and a glittering snowy set.
Buxton Opera House. Water Street, Buxton
Box Office: 0845 127 2190 www.buxtonoperahouse.org.uk
12th – 15th December 2012
The Christmas Cavalier
A Traditional Pantomime by Richard Lloyd
Different story, same old pantomime traditions that you know and love!
Tickets: Adults £7 16 or under £5. Group discounts are available – 10% discount for groups of ten or more
All performances are at Wilmslow Guild, 1, Bourne Street, Wilmslow, SK9 5HD, (just off A538 Altrincham Road)
Tel: 01625 520126 email: tickets@wgp.org.uk
12 December – 1 January
Peter Pan
Starring Louis Emerick (Brookside, Last of the Summer Wine) as Captain Hook and Glen Davies (Mr Prank in CBBC's Bear Behaving Badly) as Smee. With Matt Kennedy (direct from the West End production of We Will Rock You) as Peter Pan and introducing Olivia Hutchinson as Wendy.
If you believe in good, old-fashioned pantomime with a sprlnkling of fairy dust, then don't miss this year's fabulous flying production! Join Wendy, John & Michael on a magical journey as they meet the Lost Boys, the mermaids of the Blue Lagoon and proud Red Indian princess, Tiger Lily, not to mention the dastardly pirate, Captain Hook. As always with Buxton's panto, there'll be favourite songs, stunning dance routines & plenty of comedy. The croc's ticking…book now!
Buxton Opera House. Water Street, Buxton
Box Office: 0845 127 2190 www.buxtonoperahouse.org.uk
13-22 December
The Magical Adventures of Robin Hood
A traditional family pantomime by JB Productions.
Child £5.75 Adult £10.25 (For teachers or helpers accompanying groups, there is no charge (in the ratio of 1 adult to 8 children)
The Forum Theatre Romiley, SK6 4EA.
Booking line:
0161 432 4787
0797 978 8760
jbproductions1@live.co.uk
13 – 22 December, Matinees & evenings
Pinocchio
Produced by Z-arts in association with Breaking Cycles. Directed by Benji Reid.
Moss Side in the 1970's. The year of the heatwave…
Radio music, laughter, heat zizzing off the walls…
We are in a toy shop, but no ordinary toy shop…
This is a toy shop piled with 'junk' – where the old, worn-out and discarded is given new life; nothing becomes something, 'rubbish' becomes beautiful, useful and delightful – and anything is possible…
Among the junk barely discernible figures are strung around the walls…
Slowly but surely one of them starts to twitch into life…
A version of Pinocchio like no other, featuring a top-class body-popper, music, dance and puppetry. The perfect family Christmas show.
Z-arts, 335 Stretford Road, Hulme, Manchester M15 5ZA
Tel: 0161 226 1912 boxoffice@z-arts.org, or visit www.z-arts.org/pinocchio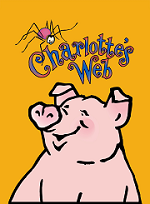 14 December – 5 January, Daytime performance,
Charlotte's Web
Charlotte's a spider. Wibur's a pig. They live in a barn on the Zuckermans' farm with all the other animals. They can talk, naturally but what makes Charlotte special is that she is a spider that can write! Wilbur is happy at the Zuckermans' until he discovers they are fattening him up for the dinner table! Find out how Charlotte's amazing talent saves Wilbur's bacon and how love and friendship win the day!
'Traditional theatre at its best' The Guardian. Watershed Productions presents
Age: 4+
Waterside Arts Centre, 1 Waterside Plaza, Sale
Tel: 0161 912 5616
16 December 3pm
A Jingle Bell Christmas with the Hallé
Jamie Phillips conductor, Alasdair Malloy presenter
Dig out your sleigh bells and bring them jingling to The Bridgewater Hall for the Hallé's celebration of the ultimate sound of Christmas. Please click on the 'Book Tickets' tab for ticket offers.
Tickets: £16.00
Bridgewater Hall, Lower Mosley Street Manchester
Tel: 0844 907 9000
27 December – 5 January
Knick Knack & Doo Dad
We wish you a smelly Christmas! Knick Knack and Doo Dad live on an island made of rubbish. How can they celebrate Christmas with no shops and no money?
The Lowry, Salford Quays. Manchester
Tel: 0870 7875780
10 February 1.30pm, 3.30pm
The Nightingale
A selfish King replaces his melodic songbird with an all mod-cons mechanical gizmo – then wonders if something is missing from his life.
Horse + Bamboo make theatre that is fantastically visual. This age old story from Hans Christian Andersen is told through a mesmerising blend of masks, puppetry, animation, vivid performance and original music.
For ages 4+
Location: Pavilion Arts Centre Studio
Buxton Opera House. Water Street, Buxton
Box Office: 0845 127 2190 www.buxtonoperahouse.org.uk
17 February
Why The Lion Danced
All the excitement, colour and sounds of the Chinese New Year are brought to you in this inventive production featuring live music, song and dance.
The Lowry, Salford Quays. Manchester
Tel: 0870 7875780