There's plenty to keep kids busy over the school summer holidays with a range of fun activities at the Chestnut Centre Otter, Owl and Wildlife Park in Chapel-en-le-Frith.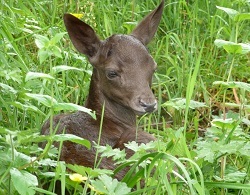 Good I-deer
Delighting in deer is a must this summer as the park welcomes several new babies born to its 50-strong herd. As well as spotting the new fallow deer fawns, you can enjoy the stunning spotty summer coats of the adults, which are at their best in the sunshine. Within the herd are a few tame deer who were hand reared after being abandoned in the wild. Look out for Peach, who was rescued in 2013 with a badly damaged hind leg that she had probably trapped in a fence. She is now an important personality in the herd. Spirit, another fallow rescue deer, has also just given birth.
In the long grass
Eagle eyed kids can have fun fact-finding this summer, with a specially laid on bug trail at the Chestnut Centre. The creepy crawly quiz through the park will encourage youngsters to consider the creatures living right under their noses. They'll get to identify an array of insects lurking under stones, within bushes and in the long grass.
The Bug Bonanza Trail runs throughout the summer holidays, from 10 July until 3 September and costs just £1 per child after normal entry fees.
Crafty kids
Creative kids can also get arty over otters, inspired by owls and clever with cats, with summertime workshops set to keep them busy during their visit with the wildlife. The creative craft sessions – at just £1 per child – will run throughout the holidays on Wednesdays and Thursdays (11am – 3pm). Normal entry fees apply.
Coming Soon
Enclosures are being prepared for a new species of otter joining the park soon. It is hoped the male and two female smooth-coated otters from the Wingham Wildlife Park in Kent – Song, Alari and Kanali – will form part of a breeding programme.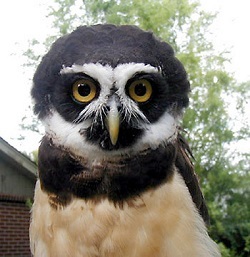 Keeper Talks
What do otters like to eat? Can owls turn their heads all the way round? Our experienced keepers will continue with their regular Keeper Talks throughout the summer. You can hear all about the centre's fascinating animals and watch them being fed. Check at the entrance to the park for the times of daily Keeper Talks, feeding sessions or special events.
Keeper Experiences
If you've ever fancied trying out what it's like to be an animal keeper, then our keeper experiences are for you. You can roll up your sleeves, put on your boots get your hands dirty in a day to remember.
Half-day experiences are available for adults, or two-hour experiences for juniors, with a maximum of two people per experience. You will be able to work on a one-to -one basis with one of our keepers, giving you plenty of time for questions. We can also tailor your day to your individual interests. Keeper Experiences make an ideal gift, anniversary or birthday present, so contact the Chestnut Centre if you would like to find out more.
The Chestnut Centre is in
Chapel-en-le-Frith,
High Peak,
Derbyshire SK23 0QS.
Tel: 01298 814099;
email: info@chestnutcentre.co.uk
See the website at www.chestnutcentre.co.uk for details and times of all special events, as well as for feeding sessions and keeper talks.