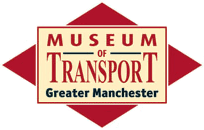 Manchester's streets will be a rainbow of colour this Sunday. Not a parade, or a paint festival, but a family day that reminds anyone who travelled to school or work by bus decades ago that buses come in all shades and hues.
Anyone in middle age or over will tell you that once upon a time, before corporate stripes and even before Greater Manchester orange, every town in the region had its own bus fleet with its own colour scheme. Manchester buses were red, Salford buses were green, Ashton buses were blue and Bolton buses were maroon. But transport historian Martin Arthur has dug a little deeper and found that life in the 1950s and 1960s was slightly more involved: "if you travelled to school in Manchester in the 1960s, buses were red – but it wasn't as simple as that. What's really interesting is that there are all sorts of agreements for buses to run into each other's towns to give a better service – so you'd see green Salford buses in Bolton and Leigh, and red Manchester City Transport buses in the Cheshire fields at Woodford, or even up in the Pennines in Saddleworth or Glossop."
Martin found the topic so interesting he has written an illustrated book, 'Manchester's Long Reach', published by the Greater Manchester Museum of Transport and launched on Sunday at a special event at the Museum in Boyle Street, Cheetham Hill on Sunday 18th October. Martin will be there to sign copies of the book, and special displays at the Museum will tell the story of how bus crews from Manchester's garages in deepest South Manchester might find fog and smoke at the city end of their route, and Pennine hills and snow at the other.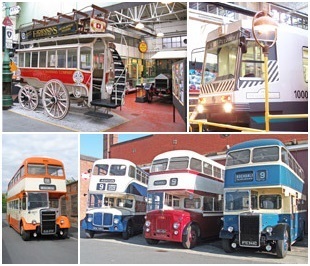 To make the day extra special, the Museum will be giving free vintage bus rides using classic back-platform buses that once headed out from the city toward the rural edges of Greater Manchester. Among them will be Rochdale bus number 235, newly restored and giving rides to the public for the very first time since it came out of service back in 1969. Museum volunteer Paul Williams has been chosen to drive number 235 and is looking forward to the event: "There's no better way to tell a story than to experience it, and number 235 will take its passengers back in time as well as between the Museum and Victoria station. It's not an easy bus to drive, but it's just the same as it was when it was new in 1951, and we're looking forward to seeing people get off a modern-day bus number 17 and getting on our vintage version. Though I wouldn't like to say which one is more comfortable!"
'Manchester's Long Reach' has 128 pages with over 180 black-and-white and colour photographs, and is available from the Museum of Transport or by visiting www.motgmshop.co.uk from Sunday onwards. The 'Long Reach' event will take place at the Museum of Transport, Boyle Street, Manchester M8 8UW from 10.00 to 17.00 on Sunday 18 October.