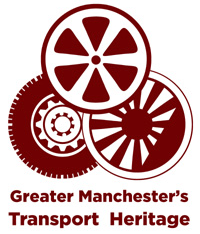 There's nothing quite like a traditional British seaside resort. From beautiful beaches complete with red and white striped deckchairs to traditional seaside amusements, such as fairground rides. And who can forget the vintage trams, trains and buses that took on the important role of transporting thousands of people each year to these much loved resorts.
Well this summer the region can reignite their love affair with the seaside as the spirit of Blackpool is recreated at a number of local venues on 8th and 9th August as part of 'Blackpool ROCKS Manchester'. The two day event consists of a series of family friendly activities at the East Lancashire Railway, Bury Transport Museum, Heaton Park and the Museum of Transport, Greater Manchester.
Visitors can board a steam train and journey from Manchester Exchange (Bury) to Blackpool Central (Rawtenstall) at the East Lancashire Railway and enjoy rides on the children's fun fair at Bury Transport Museum. At Heaton Park three iconic Blackpool trams will be transporting passengers through the park where visitors can have a donkey ride and build sandcastles on a specially created sandy beach. The Museum of Transport will display several buses that would have been used on trips to Blackpool as well as photographs of the vehicles in action. There will also be special displays of postcards and other items at the People's History Museum and Manchester's Central Library.
To make the event even more accessible for visitors, the venues will be connected to each other and to Manchester City Centre by free bus and coach services, recreating the atmosphere of the old 'X60' route.
Keith Whitmore, Chairman of Greater Manchester's Transport Heritage, stated "Manchester and the surrounding communities have long-standing links with Blackpool. These links go back to the earliest day trips in Victorian times and seaside holidays throughout the last century. Many people will recall queueing for the X60 coaches and buses from Manchester to the resort and they'll also remember the countless steam excursion trains that ran each day during the summer months. Our fondness for the great British seaside is still very much apparent and we are delighted to showcase the UK's holiday heritage as part of this city wide weekend event."