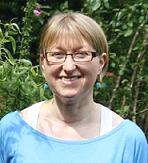 If you are pregnant, why might you choose to join a prenatal yoga class? M&D asked Kay Locke, an experienced yoga teacher, who runs classes for pregnant women.
Prenatal yoga is designed for women between 14 weeks of pregnancy up to the birth of their baby.
You may already be a very active person or you may to date have avoided exercise. Taught by a specialist yoga teacher, prenatal yoga is a safe way to help maintain good physical and mental health during pregnancy; we teach postures that are useful during labour, such as 'the cat' and shoulder movements to help release tension that can build up in the trapezius muscles while breast or bottle feeding. In prenatal yoga you 'gift' yourself the time over the months to explore comfortable movement, sitting and lying down positions as your body and baby develop. Perhaps the most valuable practice in prenatal yoga is breathing. Calming the breath helps us to connect with our relaxation response and feel in control, helping to reduce the amount of stress hormones that can prolong labour. We also teach ladies to release tension from the jaw and facial muscles, another contributing factor in prolonging labour.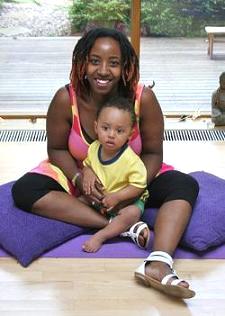 Today many women work right up to the week before their due date. A prenatal yoga class can provide much needed space for each woman to celebrate her pregnancy and connect with her unborn child.
Prenatal yoga gives a valuable opportunity for expectant mums to meet each other. A lot of women share common feelings of fear and anxiety surrounding labour and birth. Mindfulness and relaxation offered by yoga classes together with other mums-to-be can really help to reduce stored up fears and tension and increase the excitement and joy in preparing to hold the new baby for the first time.
If you'd like to try prenatal yoga classes or discuss options available, please contact Kay on 07578775550 or email to kay@kaysyoga.co.uk