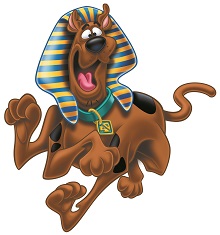 Scooby Doo and the gang have been solving mysteries since the 1960s and the cartoons and films have been part of generations of childhoods ever since. As a child I loved Scooby Doo, so when I saw that the musical was coming to The Lowry I couldn't resist.
Scooby Doo The Musical is set in Egypt where Scooby-Doo, Shaggy, Fred, Velma and Daphne must solve the mystery of Pharaoh Hatchepsout's Pyramid. The gang all arrive in Egypt in their famous campervan, the Mystery Machine and waste no time finding a mystery to solve and bursting into song, this is a musical after all.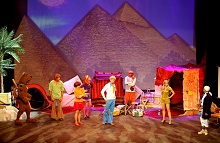 The cast and costumes are fantastic, very colourful and true to the original, from Velma's geeky glasses and Daphne's perfect hair to Shaggy's enormous flares.
Being a musical aimed primarily at kids, the songs were catchy with hints to modern day classics. The audience cheerfully clapped along and got involved where they could.
Personally I loved the dancing, a real eclectic selection of styles which was a treat for anyone who watches Strictly with a critical eye. The cast threw some serious shapes, incorporating modern street dance with jive and cha cha cha steps. It made me and the rest of the audience want to get up and dance too!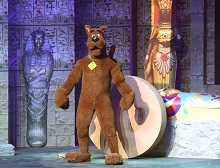 The star of the show was undoubtedly Danny Stokes who played Shaggy, capturing the ever-hungry and less than brave character to a tee.
It's a great piece of Easter half term entertainment for any Scooby loving kids (and adults). The audience was rapt and clearly loved every minute of it. It was a bit scary, but it wouldn't be Scooby Doo if someone wasn't in peril at some point.
The show ended with a lively song and dance routine, but fear not, the mystery was solved and that famous phrase uttered… they would've got away with it if it wasn't for those pesky kids!