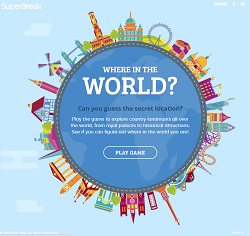 It is important for a child to know more about the world from an early age to help with their geography skills in later life. Learning geography can also support with improving other knowledge areas in education such as history and art. The more that children understand about planet Earth, the more they can appreciate natural occurrences and the way that people live their lives in different cultures.
The Where in the World? free online interactive game from travel provider SuperBreak is a great way for children and parents to play and learn together, to expand their knowledge of the world.
This game uses Google Street View to teach children in a fun and entertaining way. These five categories form the game; Royal Attractions, Nature, History, Travel and Entertainment. Within the game, children can explore 180 famous landmarks and destinations around the globe, including the Great Barrier Reef in Australia and Disneyland Paris in France.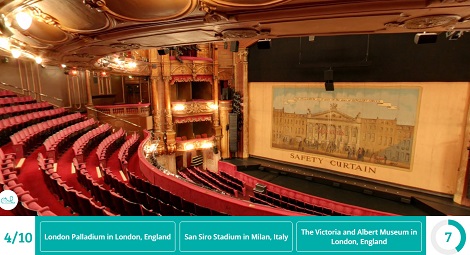 SuperBreak also give an interesting trivia fact for each location played, such as "Every year Trafalgar Square houses London's largest Christmas tree, a Norwegian Spruce, which is gifted to Britain from Norway – a tradition which dates back to 1947."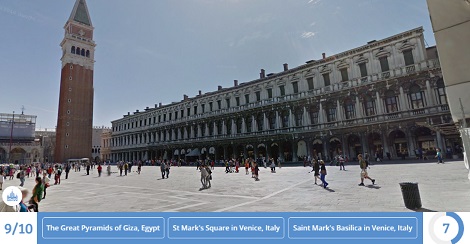 How to Play
Choose your favourite category to play (or select all for added difficulty)
Navigate around the location on Google Street View within the 12 seconds available
Make a guess from the multiple choice answers
Find out if you are right or wrong and learn some trivia from SuperBreak
Repeat throughout each of the ten locations
Discover your score out of ten whether you are a 'Part Time Wanderer' or a 'Globetrotting Guru'
You and your child can play the game now by clicking on the link here.