New parenting app 'My Rewards' launched last week.
– Brings all the benefits of traditional sticker reward charts online
– First reward app to allow multiple users so all those who look after a child can participate
– 'Milestones' ensure that a child does the tasks their parents want them to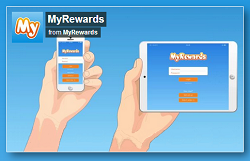 A unique new parenting app, MyRewards, has today been launched by the leading provider of school rewards, School Stickers. MyRewards signals a new era for parenting, bringing all the benefits of the traditional sticker reward chart online, and making it even easier to encourage and reward good behaviour.
MyRewards (www.myrewardsapp.co.uk) is unique because it is the first time that a reward app can be accessed from multiple devices such as phones and tablets, allowing all those who look after a child; parents, grandparents, childminders etc, to be consistent over which tasks and behaviours are recognised, and which rewards can be earned.
What is really special about this app is that to make sure children do not focus simply on the tasks they want to do, certain 'milestones' can be established, which can only be earned if certain behaviour is recorded. E.g. the app can be set up so that in order to earn a significant reward like a new bike for example, a child must earned 200 points and of those 25 must be for eating their vegetables and 25 for tidying their room. Parents are put in control, and decide the parameters.
MyRewards really is simple to use. An 80 second video is available to show how it really works in practice. Parents decide which tasks they want their children to do, whether it is completing their homework, washing up, tidying their bedroom, or eating their greens. It can literally be anything they want, and they can then decide how many points that task is worth.
All parents then have to do is to decide on the rewards their children will receive, and how many points need to be earned . E.g. 4 'points' = ice-cream, 8 'points' = watching a DVD.
Because all this is done from a mobile device, there is no more waiting to get home to update the sticker chart, and tasks can be logged immediately by whichever adult the child is with. All adults within each specific MyRewards 'network' can choose to be alerted when a reward or milestone is reached. So for example, if a parent is out with their child when they eat their vegetables, the adult clicks on the app to record this and can be immediately alerted if the child has done enough to earn a reward.
Parents can upload unlimited children, use unlimited tasks and rewards and set one milestone. Three extra milestones can be purchased for £1.49. MyRewards is currently available on iPhones and iPads, and will be available on other operating systems soon. All users must provide their name and email address to register for the app to enable School Stickers to back up their rewards, then if a parent, or child deletes the app by mistake, it can be easily reinstalled.
Online rewards are great motivators, but all kids love stickers, particularly the younger ones, so School Stickers has created 'My Reward" personalised stickers. Those parents who think that the 'My Reward' app would be even more effective if they could give their kids a matching personalised stickers can purchase these for only 99p for a sheet of 18 stickers, or £20 for 700 stickers.
Neil Hodges, Managing Director of School Stickers, said, "This really is a new era for parenting. Kids will always love a simple sticker as a reward, but we have learnt from the over 700,000 pupils who use MyStickers, our online reward tool for schools, that technology can also be a great motivator for young people. We decided to launch MyRewards to bring this expertise to parents as well as teachers, giving them the power to choose the right combination of technology and rewards for their children."
SOURCE: School Stickers