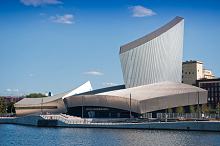 Imperial War Museum North,
until 2 September 2012
IWM North (part of Imperial War Museums) marks its 10th birthday this July welcoming over 2.5 million visitors and winning over 30 awards in that time. This summer is a great time to visit to discover powerful personal stories that reveal how war shapes lives – a free family day out like no other for toddlers to teenagers.
Moving tales of loyalty, separation, excitement, survival and identity are brought to life in Once Upon A Wartime, a major exhibition for children and adults alike. Families can explore some of the best loved children's novels about war and the true events that inspired them through interactive activities, life size sets and unique objects from conflict.
On display for the first time, see the jacket worn by Albert and pages of film script straight from the set of Steven Spielberg's War Horse, alongside personal items lent by author Michael Morpurgo. Pull up a chair in Hepzibah's kitchen where the scene is set straight out of Carrie's War and crawl into the gang's secret fortress from The Machine Gunners. Follow the children's voyage across Europe in The Silver Sword and immerse yourself in the imposing tower blocks of London's gangland in Little Soldier.
Weekends and school holidays are packed with free object handling, performances, interactive storytelling and creative fun including themes linked to animals and war, evacuation and rationing. Upcoming special free events feature Bernard Ashley, author of Little Soldier, Karin Littlewood, illustrator of The Colour of Home, and family tales from National Storytelling Laureate Katrice Horsley.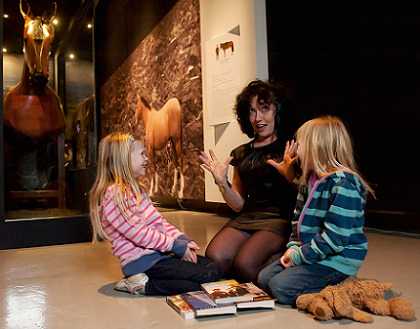 Don't miss the WaterShard Cafe (offering children's lunches and activities), a great shop with lots of pocket money purchases and the 29m high Air Shard viewing platform for spectacular views.
Check iwm.org.uk/north for more info
To enter your name for a chance to win a set of novels featured in the exhibition visit this page