Manchester Children's Book Festival – 2015
Due to popular demand, the Manchester Children's Book Festival is back a year earlier than expected, and now an annual event.
M&D asked the Creative Director of the festival – Poet Laureate, Dame Carol Ann Duffy – about the festival, poetry and love of books.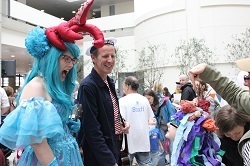 Why is the theme for this year's festival Time Travel?
This year's theme has been inspired by our headline book series, Compton Valance, by Matt Brown, in which Compton time travels with help from a magical mouldy sandwich. Books are themselves a lot like time machines, and we wanted to explore this further with the festival. At our Family Fun Day on June 27th we'll have a microbiologist on hand to show what eating a mouldy sandwich will really do to you and I know Matt is very much looking forward to judging our time travel comic strip competition.

The festival has previously featured appearances from authors including Philip Pullman, Michael Morpurgo, Jacqueline Wilson and Michael Rosen. What big names are we to expect this year?
As well as Matt Brown, we have appearances from Alex Scarrow – whose TimeRiders series continues our time travel theme – plus Steve Hartley and Ruth Fitzgerald, among others.

After the international search for the best new poetry for children, thirty poets were selected to be published in the 'Let in the Stars' anthology in celebration of the Manchester Children's Book Festival. What were the criteria for this selection?
Mandy Coe, who edited the collection, is passionate about saving children's poetry from being overlooked, and she had a very clear idea of how she wanted the book to be. We were looking for work that was moving, clever and funny, and that would enthuse children about poetry for the rest of their lives, and I really feel that the poems we selected will do that.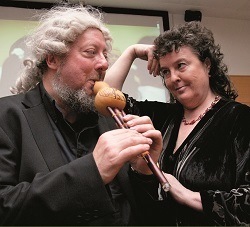 Do you have any suggestions to parents on how to select good poetry (and more generally – good literature) for their children?
I think there is a danger in prescribing what is "good" in poetry as if it were a recipe – if a writer speaks to you and makes you feel excited, amazed, happy or sad then that's "good poetry". That goes as much for children as it does for adults.

Children used to learn poems by heart as part of their school curriculum. It doesn't seem to be the case nowadays. Why not?
Learning poetry by heart was something I did at school and one of the things that led to my love of poetry. Now we have the national Poetry by Heart competition and I think its continuing success shows that actually, learning poetry by heart is still something that is cherished in our schools. Children should also be writing their own poems – it is important for them to learn to use their imaginations, just as much as it is for them to learn maths or play sport.

Most children are introduced to literature in various forms when they are still toddling around – story telling in local libraries, nursery rhymes in toddler groups, bed time reading at home. Books become less a part of children's lives when they get older and start school. Do you agree with this statement? If 'yes', why do you think it happens and what can be done to keep and encourage the love of reading?
A love of books can sustain and uplift you for your whole life – that is why it is important for us to protect our libraries, celebrate reading in schools and get more children's poetry into bookshops. As part of the Manchester Children's Book Festival we are launching a campaign to save children's poetry from being sidelined by encouraging schools to "adopt a poem" and get children to write poems in class, and by urging bookshops to hold children's poetry events. The more people who get involved in the campaign, the more young people we can inspire with a love of reading that will last them their entire lives.