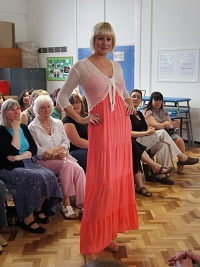 The warmer weather is just around the corner, or so we're told. So, it's time to fling open your wardrobe and get ready to fill it to the brim with some new spring/summer clothes.
Well Green Primary School, Hale, is holding a fashion show with Fizz Fashion on Wednesday 15th May 2013, in a bid to get the ladies of Cheshire looking lovely for the new season ahead, while also raising funds for the school.
Fizz Fashion, is bringing its latest 2013 collections to the school and all you have to do is sit back and watch the fashion show whilst sipping a glass of your favourite tipple. Then enjoy browsing the rails of the wide range of casual, work and evening wear, plus shoes and accessories, to complete your new look.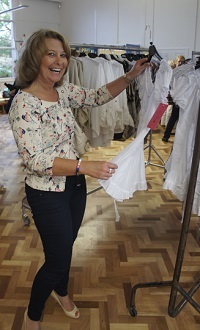 Fizz Fashion is run by Maureen Jackson and Lorraine Davis, who back in 1983 set-up in business together with a dream of offering affordable, but different clothes. 30 years later and they have an enviable reputation and four stores across the northwest, with a flagship shop in Wilmslow.
Mrs Kate Markham, head teacher of Well Green Primary School said it's a fun evening out and helps to raise money for the school: "Last year's Fizz Fashion show was a great success. The local residents, mums, grandmas and friends all came together to enjoy an evening of shopping, while also raising some much needed funds for the school. A percentage of what is spent on the night is given to the school and we have some exciting ideas of what to spend it on. Last year's proceeds went to help build an outside classroom for the school. Allowing the children to enjoy their lessons outdoors all year round.'
Any local business that would like to donate raffle prizes for the evening please contact the school.
Tickets for the Well Green Primary School ladies Fizz Fashion show are £5, which includes one drink and are available from the school office on 0161 980 3976.