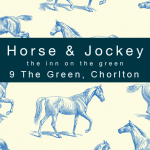 The Horse and Jockey
is a child-friendly and dog-friendly picturesque Tudor building with open fires in winter and a large beer garden, which is a beautiful sun-trap in the summer. They also host a
programme of free events throughout the year
, including open-air concerts on the Green, monthly craft markets, and family fun days.
A family-friendly pub and restaurant in the heart of Chorlton, serving real-ales and hearty food, the Horse and Jockey boasts all of these things plus the fine location overlooking Chorlton's leafy Green.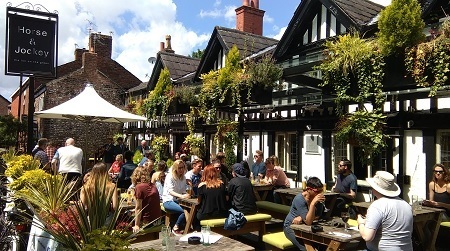 The upcoming annual family focused events are:
Halloween

This year our afternoon/ early evening spooky celebrations include face painting and trick or treating, as well as live entertainers and craft stations. Taking advantage of a safe and family friendly environment with professional children's entertainers, it is the ideal alternative to walking the streets and knocking on doors…and you can even have a taste of their own seasonal stout from their in house microbrewery.


November 5th

The Horse & Jockey firework display is one of the most popular in Manchester, and is the most highly attended free display in the region. For the past few years, as the evening has increase in popularity, there has been the introduction of an earlier, child friendly display. This is a free event designed specifically to allow families with young children to enjoy a local community firework display away from the larger crowds of adult party goers.


Winter Solstice December 19th

There is plenty packed into the shortest day of the year at the Horse and Jockey. From 3PM onwards there will be a chance to have your photo taken with real reindeer, as well as meeting Santa in the grotto. The day will bring you live music, seasonal hot and cold drinks, as well as a fantastic selection of Christmas foods in the pub itself.