With October half-term in Bury just a fortnight away, parents searching for activities to entertain their children should look to The Met in Bury. The town centre venue is bringing three top quality touring family theatre shows to the town during half-term week, giving three different opportunities for children to enjoy entertaining and inventive theatre that's designed just for them.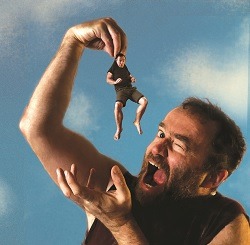 On Wednesday 25 October The Met presents There and Back Again: an Odyssey created by Lyngo Theatre Company. A one-man show performed by Patrick Lynch (who children will know from BBC's CBeebies) There and Back Again re-tells the classic ancient Greek story of The Odyssey. Using a pioneering mix of live cinema and theatre, Patrick takes children on a thrilling ride, using miniature sets and live video to show the famous battles, floating islands, one-eyed giants and angry Gods that make up the famous story of Ulysees and his twenty year struggle to get back home. The show is suitable for children aged 6+. All tickets cost £8.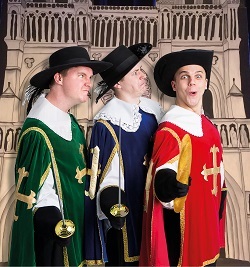 Thursday 26 October brings The Three Musketeers, created The Three Half Pints, to The Met. Performed by slapstick comedy trio Robin Hatcher, Richard Franklin and Callum Donnelly (who children will know as the Odd Bods from BBC CBeebies show Spot Bots) chaos, mayhem and stupidity reign in this madcap re-telling of Alexandre Dumas famous story of chivalry and swordplay. Perfect for families with children aged 5+. All tickets cost £8.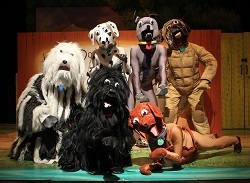 Finally on Sunday 29 October The Met welcomes Nonsense Room Productions with Hairy Maclary and Friends. This show uses live music, singing and colourful costumes to re-tell the stories of six of the popular Hairy Maclary books by Lynley Dodd. Children will love seeing dog hero Hairy Maclary and his adventures fighting local cats live on stage. This show has been so popular that The Met has added a second performance. Recommended for ages 2-7 years. All tickets cost £8.