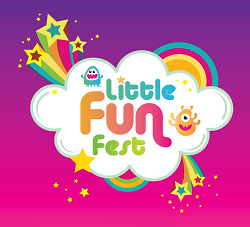 On Easter holidays Red House Farm runs its regular activities – trampolines, tractor barrel train ride, inflatable slide, balloon typhoon, climbing wall, Easter hunt and much more. It's open throughout the day and you could come without booking.
But on 5th and 6th April they do something special. Red House Farm is hosting Little Fun Festival! It is tickets only event with early booking recommended.
There will be all sorts of activities and rides at the farm: puppet shows, face painting, story time and more.  Interactive fun taking place both indoors and outdoors so don't worry about the weather. At the Big Top Circus they have special guests this year, CBeebies favourite TV presenters Alex Winters with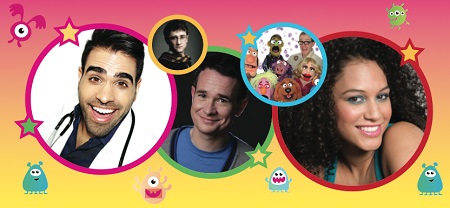 his sidekick, madcap Mr Topper, also Dr Ranj and Cat Sandion. You will find The Mad Hatter coming to Little Fun Fest to have a crazy tea party, Harry Potter and Hogward characters are going to run school of wizardry, Dene Michael (of Black Lace), 'That Poetry Bloke' and Phil Fletcher (CBBC's voice of Hacker) will be entertaining the crowds once more performing their various acts and generally making mischief.
We spotted  a video where Alex Winters is talking about Little Fun Fest which is happening at Red House Farm this April 5th & 6th 2014:
Festival location:
Red House Farm,
Red House Lane,
Dunham Massey,
Altrincham,
Cheshire WA14 5RL
For full details on bookings and to purchase tickets, please go to www.littlefunfest.co.uk.