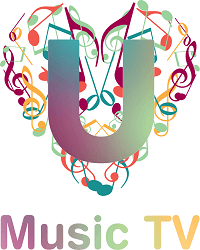 Being a Dad is a fantastic, life changing experience. If there is just one thing that is a negative, it is a world of cartoons! I say this because the only channels I've been able to find that are 'safe' for my kids to watch are animated and they drive me nuts.
For the past few years I'd much have preferred to let them watch pop music which they love. As a family, we've had to steer well clear of all the music channels. Talk about X Factor, more like Shock Factor!
As much as me and many other dads will appreciate, it's fine for me to enjoy Rihanna and Miley writhing around naked and romping, but I won't risk my children feeling the need to start twerking, swearing, simulating gang violence or indeed all of the above.
Imagine my total delight on hearing about U Music TV. This channel is perfect viewing for me, the kids and my wife to enjoy stress free. The channel app is on every device we own and we always have it on religiously from 11.00 on Sky TV. Since our discovery I've not done one Ninja move across the room to grab the remote.
My kids love music. They love to dance. Our house is full of music and dancing instead of cartoon capers.