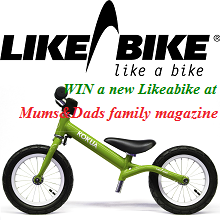 Gone are the days of stabilisers. Today, balance bikes are recognised as the best way to teach your child to ride a "big" bike.
The Hardy and Rosalie are the latest releases from the UK's best-selling balance bike brand, LIKEaBIKE, and are the perfect introduction to two wheels for young budding cyclists.
Designed specifically for children 2 – 6 six years old, the Hardy and Rosalie enjoy a sleek urban appearance afforded by lightweight aluminium frame which is available in various bright attractive colours.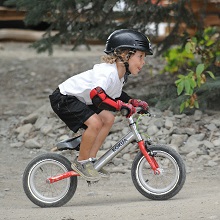 Both bikes offer a host of important features for young riders, including small handlebars with child friendly grips, a comfortable saddle coupled with an adjustable seat post and a steering limiter which helps to prevent jack-knifing.
With the Hardy and Rosalie, the next generation of cycling stars will have heaps of fun as they experience the freedom of riding a bike without stabilisers. In no time they will be whizzing around the park with their feet off the ground, and naturally progressing to a traditional pedal bike.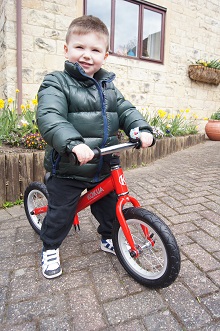 Our friends at LIKEaBIKE are offering one lucky M&D reader the chance to win Hardy or Rosalie balance bike worth £99.95. If you'd like to enter simply tell us what age the Hardy & Rosalie are suitable for.
Send your entries with clearly marked name, address and telephone number to M&D Magazine, Didsbury, Manchester, M20 2SX or send it through the form below.
Closing date: Thursday, 31st October 2013
If you are not lucky enough to win this competition, Likeabike is offering M&D readers a free gift with every Likeabike purchase. Call 01937 844068 or email 
info@likeabike.co.uk
. 
www.likeabike.co.uk