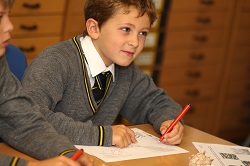 The Ryleys School in Alderley Edge is welcoming applications from talented youngsters for prestigious scholarships.
If successful, candidates receive discounted fees for the duration of their education at the school, and can also lead to scholarship offers from certain Independent senior schools when the time comes to leave The Ryleys in Year 8.
In addition to scholarships, the school also offers bursaries for those applicants who can demonstrate ability and talent, but who may not be able to afford school fees. These awards are means tested and parents are required to complete an application form in order to be considered.
Applications for Scholarships to The Ryleys must be received by Friday 22nd February in order to be considered for the assessment day on Saturday 2nd March. For more information and an application form please visit www.theryleys.com or call 01625 583241.