Christmas comes but once a year, which is lucky because it's normally a manic whirlwind of buying, wrapping, baking, decorating and excessive festive fun. I adore Christmas, but I hate being buffeted about in big shops and queuing for hours at the till.
I love small, independent shops like Giddy Goat Toys in Didsbury. They really come into their own at this time of year, so I popped in to speak to owner Amanda to find out what's in store this Christmas.
Amanda has scoured the land to find some interesting, unusual, fun presents and stocking fillers for Christmas. It's always good to find out what's hot and what's not and Amanda has picked what she thinks will be the top ten toys this Christmas, it wasn't an easy task for her either –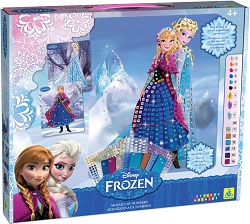 1.​ Frozen mosaics – the Disney film Frozen is huge. If there's a Frozen gift under the tree then someone must have been good this year. Frozen mosaics, dolls, figures and posters are available at Giddy Goat Toys.
2.​ Remote Control Toys – brand new for Christmas, Giddy Goat Toys have a fast and furious remote control Ferrari, as well as remote control helicopters, alien spaceships and scuttling scorpions, starting at just £14.99 these are bound to be popular.
3.​ Lego – popular since the dawn of toy-time, Lego is a great way to build their imaginations, choose from Lego City, Lego Star Wars, Lego Friends and more.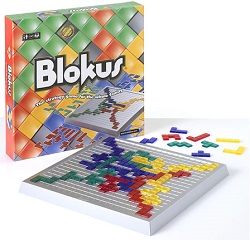 4.​ Blokus board game – Christmas isn't Christmas without a board game to entertain the family. Blokus is a really fun strategic game for ages 7 and over, think Tetris but without the annoying beeping.
5.​ Orchard giant alphabet puzzle – this award winning jigsaw puzzle is suitable for ages 3-6 and is both fun and educational. It's a beautiful way for little ones to learn their letters.
6.​ Microscooters – Swiss made, sturdy and stylish these Microscooters come in mini (for mini children) and maxi (for older kids). The perfect present for children who are on Santa's nice list.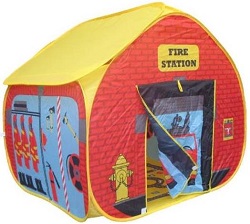 7.​ Pop-up Play Tents – these adorable play tents are perfect for sparking imaginative play – fight imaginary fires from the fire station, be a princess in her castle, or set up home in the dolls' house, these durable play tents are just £24.99
8.​ Loombands Twister Case – 2014 has been all about loombands, the Twister Case contains 2000 assorted bands, a loom tool and S-Clips all neatly packed in a handy storage case.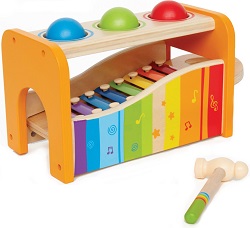 9.​ Early Melodies Tap and Pound – the Early Melodies Tap and Pound for children aged 1-3 is a stimulating musical toy which will aid their development and help nurture and develop their natural abilities.
10.​ Djeco – Giddy Goat Toys stock a huge range of Djeco craft packs, this gorgeous French brand have something special for every crafty kid (or parent too come to think of it).
For Christmas stockings and small gifts; Giddy Goat Toys have a huge selection of Papo figures, from princesses to pirates, giraffes to dinosaurs and everything in-between. There are cute wiggly worms for babies and woddlers, as well as lovely art products from Top Model and books, pencils and diaries which are all interesting and useful stocking fillers.
"Gifts for Christmas stockings don't have to be expensive or fancy to be useful and fun," says Amanda who prides herself on sourcing quality, traditional, value for money toys and gifts for Giddy Goat Toys.
Amanda is expecting the perennially popular Hot Wheels to race off the shelves, the Frozen figures to melt some hearts and the little packs of loombands to weave their magic in stockings this Christmas.
Advent calendars are a great way to build excitement on the run up to Christmas Day, Giddy Goat have a selection of the Lego and Playmobil advent calendars in store, every day you open the window to find a new figure for your collection.
Amanda is so excited about Christmas, she's checked her list, she's checked it twice and she's sure she's got something special for everyone on the nice list (she's double checked it with Santa too), so avoid the stress of shopping, all the queuing and shoving and shop somewhere lovely this Christmas, like Giddy Goat Toys.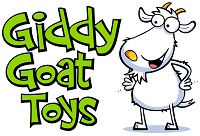 Giddy Goat Toys
2 Albert Street Didsbury
0161 445 1097
www.giddygoattoys.co.uk