In Didsbury and across South Manchester, local independent businesses are pulling out the stops this Christmas to make life easier for you.
In Didsbury, many shops, including Giddy Goat Toys will be opening late on Thursday evenings during December
, so you can pop in and get your Christmas shopping done in peace.
At Giddy Goat Toys you can also buy online, click and collect, phone and reserve a gift or visit their shop in Didsbury village and browse the hundreds of toys, games, books and puzzles they have in store, and if inspiration fails to strike, they sell gift vouchers too!
If you're buying for kids and you're stuck for inspiration, the Giddy Goat girls have helpfully come up with their top ten favourite toys this Christmas.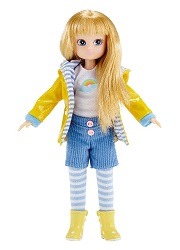 Lottie Dolls (from £18.99) these relatable, positive role model dolls are aimed at children aged 3+. There are so many to choose from including Brownie, Stargazer, Fossil Hunter, Footballer, Snow Queen and Muddy Puddles. Which one is your favourite?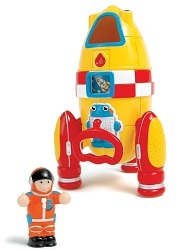 Wow Toys Ronnie Rocket (£21.99) Wow Toys are known for their sturdy pre-school toys, which don't need batteries and are virtually indestructible. Ronnie Rocket is a super-sonic space rocket; pull the cord on Ziggy the robot to trigger the countdown and then, BLAST OFF! The perfect toy for children aged 18 months +.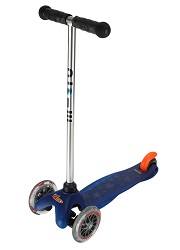 Mini Microscooter (from £59.99) These scooters have been popular with Giddy customers for years. Swiss made, sturdy and stylish these Microscooters come in mini (for mini children) and maxi (for older kids). The perfect present for children who are on Santa's nice list.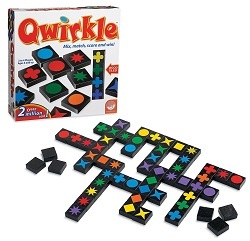 Qwirkle (£23.99) Christmas isn't Christmas without a board game to entertain the family. Qwirkle is fun game that takes about half an hour to play, it comes personally recommended by Amanda and is great for all ages from 5 to 105. Perfect for post Christmas dinner entertainment or for family games night.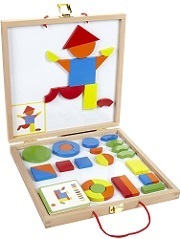 Djeco Geoform (£26.99) Geoform is a brilliant magnetic set with lots of play value, which is both fun and educational. The magnetic shapes are a great way for children to learn colour and shape recognition and figure out how shapes can be arranged to make patterns and pictures.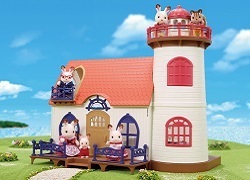 Sylvanian Families Starry Point Lighthouse (£59.99) Sylvanian Families will always be popular and collectable. The Sylvanian Families Starry Point Lighthouse would be a gorgeous "big present" for young Sylvanian fans this Christmas. Climb the seashell stairs and watch the stars twinkle, countdown to firework night or look at the moon right up close. This lovely lighthouse can even project stars onto your bedroom ceiling.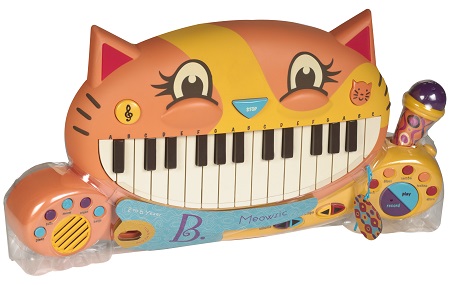 Meowsic (£42.99) Possibly one of our favourite toys in our Didsbury shop for its utterly bonkers cat design is Meowsic.  Not only does it look great, but this children's keyboard makes five different instrument sounds including a piano, bells, organ, banjo and that all important meowaphone. The perfect gift for musical cat lovers!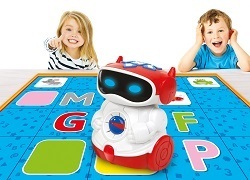 Doc Educational Robot (£36.99) Doc is an amazing programmable robot, for children aged 5 – 8 years. He introduces children to robotic technology. They'll learn how to program the robot to move around the playmat and then use the robot to help solve the challenges set on the game cards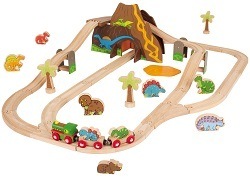 Dinosaur wooden train set (£54.99) Train sets are cool. Dinosaurs are cool. Put them together and you've got the coolest Christmas present ever! The set includes a dinosaur train, volcano tunnels, various pieces of wooden train track and of course a group of wooden dinosaurs to roam the Jurassic landscape.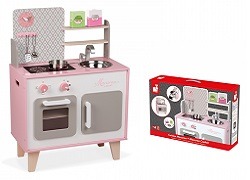 Janod Wooden Play Kitchen (£79.99) New to Giddy Goat Toys – the Janod Wooden Play Kitchen would be a wonderfully robust and colourful gift for any aspiring mini-chef. Complete with a hob, oven, kitchen sink and an array of utensils, you've got everything you need to cook up a storm this Christmas!
If you've got Christmas stockings to fill, Giddy Goat Toys have a huge selection of toys that are both under a fiver and small enough to fit into a stocking, including a wide range of Papo figures, from princesses to pirates, giraffes to dinosaurs and everything in-between. There are cute wiggly worms for babies and toddlers, and for older children there's a great selection of arty stationery such as scented pens, pencils and diaries. Current favourites such as tubs of slime and hatching dinosaur eggs are also perfect stocking fillers, just add a chocolate orange and a tangerine for Christmas morning smiles.
Giddy Goat Toys also have a fab range of LEGO and Playmobil Advent Calendars and of course Elf on the Shelf. With super-friendly staff who are always happy to help and prices to suit all budgets, let us help you make Christmas shopping for kids easy-peasy-lemon-squeezy this year.
Giddy Goat Toys, 2 Albert Hill Street, Didsbury, Manchester. M20 6RF
Tel 0161 445 1097
www.giddygoattoys.co.uk
Open Mon-Sat 9.30-5.30 and Sun 11.30-4.
Open til 7 Thursdays in December.