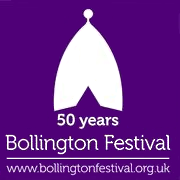 Don't let the kids get bored over the half-term holidays – there are plenty of family-friendly activities to suit teenagers and youngsters alike as part of the Bollington Festival.
In this 50th year of the Bollington Festival there are a series of science events over 17 days from 16 May to 1 June 2014. With a mix of free events and ticketed events with children's prices just £1 for all science events, you can have fun without breaking the budget.
* A four-day, free Fab Lab with hands-on and science shows every day, (Sat 24, Sun 25, Mon 26 and Tues 27 May). Come along and feel a real heart, measure your blood oxygen levels before and after exercise, and find out about DNA and fingerprints.
* Vibrations and vegetables: the science of sound. A unique vegetable orchestra making music on homemade vegetable instruments, with science explanations thrown in. Audience participation essential! (31 May)
For teenagers (and adults!) we have the following:
* Gaming in the real world – how are computer games helping patients and bomb disposal experts alike? (21 May)
* "Seeing the skies with other eyes" – what would we see if we had infrared or X-ray eyes? (23 May)
* A night with the stars, organised with Macclesfield Astronomical Society (25 May)
* A whistle-stop tour of some of the most exciting new dinosaur finds in the past 12 months from expert Phil Manning (29 May)
A Scarecrow science trail will be running throughout the Festival with biomedical discoveries depicted by scarecrows in public spaces and gardens throughout the town.
More information about the 17-day Bollington Festival can be found at www.bollingtonfestival.org.uk