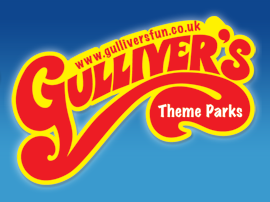 Children's theme park Gulliver's is celebrating the birth of the royal baby with a right royal discount based on the baby's weight.
Gulliver's is slashing the price of online child tickets to £8.06 after the future king weighed in yesterday at 8lbs 6oz.
Tickets will be valid for visits from Thursday 1 August to Friday 23 August and must be booked online by midnight on Thursday 25 July.
To get this discount use promotional code

when booking and select DAY TICKET option (information available under the EVENTS&SPECIAL section at each local Gulliver's theme park website).
A spokesman for Gulliver's said: "We're all so excited about the arrival of our future king that we decided to mark this momentous occasion by treating our customers to a summer of fantastic fun at a not-so-princely sum."
Gulliver's royal baby discount will apply for all three of its theme park locations – Warrington, Matlock Bath and Milton Keynes.
To book tickets, go to www.gulliversfun.co.uk