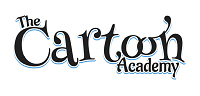 Fun­filled workshops for budding Disney artists of all ages
The Cartoon Academy is to expand on its popular cartoon workshops to offer solutions to schools and parents.
A popular attraction during the school holidays, The Cartoon Academy has established itself as a fun way for children of all ages to become confident artists.
"Everybody loves cartoons," said Cartoon Academy owner Mark Wilcox. "For the viewer they are great fun and for the artist they are a fantastic form of expression. We've had some remarkable feedback from parents whose children have been initially reluctant to draw but who now spend their free time creating their own fantastic characters. It's always a thrill to see familiar faces at the workshops where they can proudly show off their creations."
Indeed there is a far broader goal to Mark's plans for the Cartoon Academy.
"I do very much believe that, particularly with younger children, there can be so many new and confusing emotions to make sense of," explained the 45 year old cartoonist, children's author and illustrator. "By arming children with the basic skills to create their own expressive characters, I'd like to think that we provide them with a means to process their feelings in a fun and creative way."
More workshops are being scheduled for the long summer break. Popular themes include drawing famous characters such as The Minions, Baymax, Snoopy, The Penguins of Madagascar and various characters from Star Wars.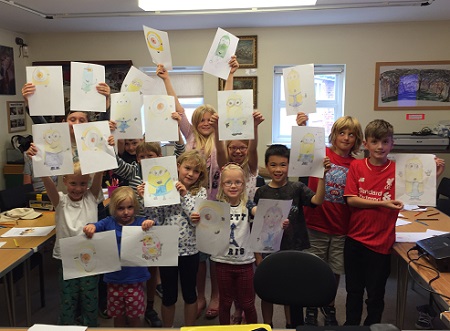 "I always hold the workshops at Nantwich Museum," Mark continues. "It's a fantastic venue for holding a drawing class and also a great way of introducing the children to the town's rich history."
Mark has plans to take his Cartoon Academy to several schools in the area. As an author he enjoys sharing his stories with children. In some cases the children are particularly keen to learn how the stories were published.
"I will be attending Malbank School (Nantwich) in June to talk to a group of students about self publishing. All of my stories to date have been self published and it's a surprisingly accessible route to market. Something that may be of interest to many budding young writers."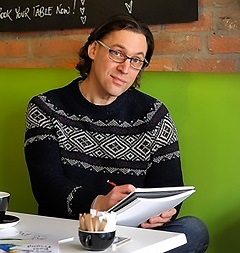 Mark also holds structured workshops for younger school children where he concentrates on character development. With a combined focus on literacy and art he hopes to encourage children to express themselves with words as well as pictures.
"It's been a huge thrill to work with local schools," Mark explains. "We work closely with the children to develop characters and stories. In some cases the children have even written and produced their own class story book."
Away from schools and public workshops Mark also offers private tuition. A service that has proven extremely popular with parents whose children are reluctant to draw or perhaps have special needs.
"Working on a one-­to-­one basis is hugely rewarding. When a child is relaxed they become more expressive and through this expression they gain confidence. We've noticed some amazing results from children with specific needs. For example, Autism Spectrum Disorder."
The Cartoon Academy is also available for children's parties and public events.