2 prize bundles to win!
The summer holidays are almost over, and up and down the country parents are readying themselves for the onslaught of little ones going back to school and nursery. Thankfully, that is where My Doodles comes in, a brand full of exciting and practical products for your little ones to keep them smiling.
My Doodles is a brand that offers a range of friendly characters and handy accessories to unleash your imagination. Each of their characters has been designed by their in-house designers who love fun and games, and they are always really quirky and memorable.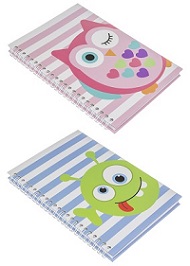 From Olivia the owl to Bolts the robot, whether your child loves penguins or monkeys, there will almost certainly be a character that will make your child smile. Parents can treat children to accessories such as headphones, tablet cases, back to school stationery and little cute rucksacks with the child's favourite characters on it. That really gives kids a sense of ownership over their belongings, and they are much more likely to take care of them that way!
What's even better is that My Doodles is priced perfectly for the pressurised parent, with the most expensive item in their range only £26.00 RRP – and that's the gift pack which includes a tablet case, earbud headphones, and a rucksack tag!
Competition Time!
M&D Magazine has teamed up with My Doodles, to give our readers a chance to win an amazing prize bundle of goodies for your little one! In the prize bundle you can find a cute rucksack to keep all their belongings in, little ear buds so they can listen to their favourite songs, and a pencil case and A5 note pad to keep them happy when they are home from school!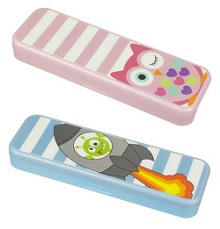 For the range of products, prices and news pleas visit:
Twitter: @MyDoodlesUK
Facebook: www.facebook.com/MyDoodlesGB
www.my-doodles.co.uk