"Hands up if you'd like to play teachers!" says Frazer Moyes to his class and most hands shoot up. Kids love school… especially when they're the teachers.
Bearing that in mind, the local teacher from Stockport created 'playteachers' a role play game which provides children aged 4-10 years with the opportunity to create their very own mini classroom. It can be played with friends, family, dolls, teddies and even pets.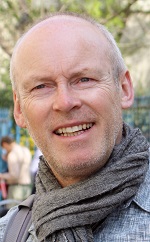 'playteachers' marks a shift away from computer games and portable electronic gadgets. Frazer says, "I have two children who have loved to play teachers over the years. Many of their friends also got involved and one day a mum remarked how she would love to buy it as a present for her daughter. It was this comment which served as the catalyst for me to create 'playteachers'."
'playteachers' represents the ultimate role play imagination game. Included with each pack are a clear set of instructions and the props you need to run the 'classroom', including teacher's register, certificates and stickers, traffic light poster, behaviour book, whiteboard with pen, and much more!
Two M&D readers have a chance to win 'playteachers' game. If you feel lucky, please answer what is the name of the teacher, who created this game.
Closing date: Monday, 9th December 2013