Add a Touch of Magic to your home
Parents in Cheshire and Greater Manchester can now commission an original work of art for their children with Artform Murals and Paintings for Children, a venture set up by professional designer and illustrator, Mike Revell. After years of designing logos and brochures and illustrating everything from ads for law firms to pub menus, Mike is now applying his skills to a rather different market, art for children.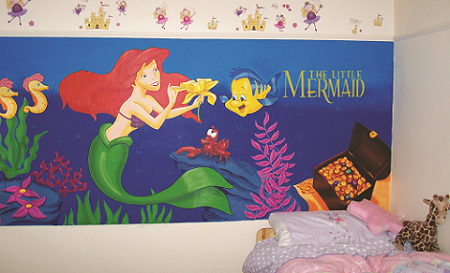 "What better way of introducing youngsters to art than having some in their own room" says Mike. "It's easy to put up a printed poster or cut out pages from a book but there's something magical about an original, hand painted piece of work, especially when it's been done just for you".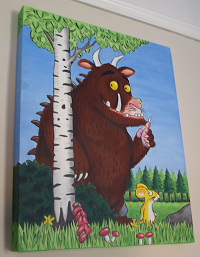 Mike's artwork comes in two forms – you can have a mural painted onto a wall such as the Little Mermaid or if that seems too permanent you could choose paintings on canvas, such as the Toy Story and Gruffalo. Canvases offer flexibility if you think you may moving house in the future and can be updated as your children's tastes and interests change.
When it comes to subject matter, anything goes – from TV and film favourites, nursery rhymes and books through to hobbies and interests such as the Monopoly mural painted for 10 year old Liam in Glossop.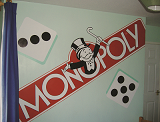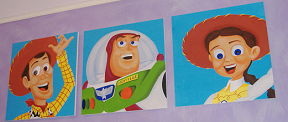 If you'd like to commission Mike to add a touch of magic to your home you can contact him on:
0161 283 8268 or 07854 117542
Find out more at www.artform-murals.co.uk