Early Years teaching specialist Becky Thornton has been appointed to lead Greenbank Preparatory School and Day Nursery's new Pre-School Unit.
The new Pre-School Unit will see an expansion of 20 places in Greenbank's early years provision. Becky will be teaching three and four year-olds both in the Day Nursery, which provides part and full-time options, and Greenbank's Kindergarten, which guarantees entry to the main Reception class.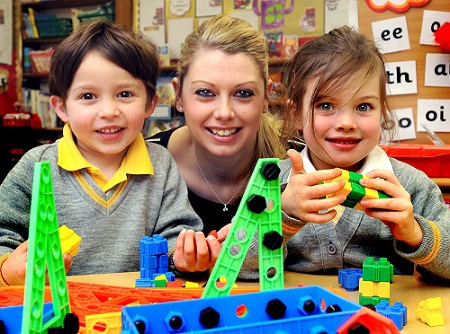 Becky, 30, from Didsbury, who has been teaching for 10 years and studied at Northampton University, is currently teaching at Thorngrove Primary School in Cheadle Hulme. Becky said: "It is such a privilege to be around children in their early years and watch them grow and develop as individuals. You must create a nurturing and stimulating environment in which the children can make lots of friends very easily and, above all, enjoy every part of their learning and development."
Greenbank Preparatory School Headmistress Janet Lowe said: "We chose Becky from a large field of high quality candidates because we watched her teach and instantly saw she had a fantastic rapport with all the children."
Greenbank's new Pre-School Unit will open in September and Becky will be leading a team of four teaching assistants.
If you'd like more information about the new facility, please contact the school on 0161 – 485 3724 or visit http://www.greenbankschool.co.uk/