Dancers and musicians at Stockport Grammar School have been showcasing their skills at a variety of concerts and recitals.
From a pulsating group performance to Michael Jackson's 'Thriller' to stunning solo turns, the annual Dance Show gave pupils the chance to demonstrate their hard work.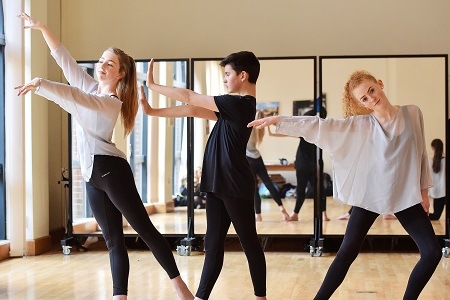 Professional coaches from the Rambert School of Ballet and Contemporary Dance in Twickenham visited the school to host a masterclass for pupils of all ages, followed by a visit to watch the professionals in action at the Lowry Theatre in Salford.
Our musicians have been embracing regular opportunities to perform live at the Autumn and Winter concerts and monthly recitals, which are attended by parents, staff and members of the public.
Junior School pupils are encouraged to start their musical journey by taking part in a range of activities with the Seniors including Superstrings, which sees the Seniors teaching the Juniors more about violins, cellos, violas and double basses.
Following on from Autumn term drama performances of 'Still Life', rehearsals are now well underway for the Senior School production of 'Annie' which will take place in March. Anyone wanting to order tickets can contact the school on 0161-419 2408.