Schools across the UK have been getting their wellies on this autumn to help raise money for 'Give Hunger the Boot' – a fundraising appeal for the leading UK charity Farm Africa, which is working to tackle hunger in Africa before it becomes an emergency.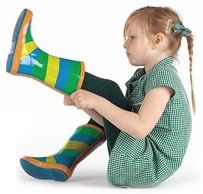 To help 'Give Hunger the Boot', schools have been taking part in a sponsored UK-wide 'Welly Walk' as well as a variety of other welly boot inspired activities.
The 'Great African Welly Walk' is a unique challenge for UK schools and churches to collectively walk all the way to one of Farm Africa's projects in Kenya. And back! This year Farm Africa has developed an interactive map on its website (http://www.farmafrica.org/wellywalk) where schools can plot their own 'welly miles'. The site also allows them to print off a personalised certificate showing the stretch of the 14,000 km route walked by the school.
World Food Day 16 October
Many of these 'Welly Walks' and other school events are still ongoing and will continue up until December, intensifying around World Food Day on 16 October.
Participating in 'Give Hunger the Boot' allows small school communities to help tackle the pressing global issue of hunger which kills more people each year than AIDS, TB and Malaria combined.
Bob Wynn, Head Teacher of Grafton House Preparatory School in Ashton-Under-Lyne, Greater Manchester, recently coordinated his school's 'Give Hunger the Boot' activities and said this about the campaign:
"The children enjoyed designing their own 'wellies' as part of a school competition. They were encouraged to make their designs as weird, wild and wacky as possible, and they certainly didn't disappoint. The school supports lots of different charities each year and supporting those which operate in Africa is a good opportunity for our children to realise that life for other children can be a lot harder. World Food Day is also coming up and we will use this as an opportunity to further their knowledge on global hunger on top of what they have learnt from Farm Africa's campaign."
All the money raised will go towards Farm Africa's work with smallholder African farmers, providing them with the tools, seeds and skills they need to produce enough food for their families, today and every day.
Resources on hunger
To encourage schools to take part, Farm Africa has created free downloadable resources that have been used widely. These include ideas on how to fundraise, case studies, videos and lesson plans for Key Stages 1 and 2 in a variety of subjects including Maths, Science, and English. These resources are designed to help connect UK school children with the lives of those in Africa.
To request a 'Give Hunger the Boot' fundraising pack, please contact a member of our Community team: E: community@farmafrica.org / T: 020 7430 0440
For more information on how your school can help us 'Give Hunger the Boot' in Africa, including how to download our free resources, please visit: http://www.farmafrica.org/ghtb
Your school can follow 'Give Hunger the Boot' on Twitter via #givehungertheboot