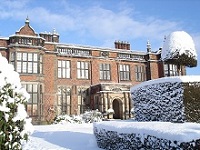 The Arley Hall Shopping Spectacular 2013 and Mums&Dads have teamed up to offer five lucky winners a pair of tickets to this exclusive high profile Cheshire shopping event that is held in the beautiful setting of Arley Hall on Monday 11th and Tuesday 12th November. This hugely popular annual event is held in aid of the Seashell Trust and the organisers hope to raise over £15,000. The Seashell Trust is a local charity that helps children and young people with complex disabilities to transform their lives by developing forms of communication, usually for the first time.
There will be around 60 handpicked stalls from all over the UK offering a wide variety of stunning gifts and ideas for Christmas. This exclusive event also welcomes Honey Bee Creches for the first year whose qualified staff will offer free child care for up to an hour* to keep the little ones busy whilst parents can shop and buy gorgeous and original Christmas presents for their friends and family.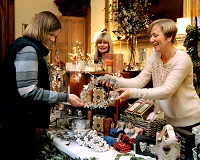 Annie Cornwall Legh, Chairman of the Arley Hall Shopping Spectacular Committee, comments: "We are delighted with the list of stallholders we have coming, all of whom offer fabulous and original gifts for both adults and children alongside find foods and wines, beautiful decorations, clothes, jewellery, gorgeous home interiors and much more. We are also delighted to welcome Honey Bee Creches this year enabling mothers to have some time out to get their Christmas shopping done in a beautiful environment."
On the evening of Monday 11
th
November there is a champagne welcome and evening shopping from 6pm until 9.30pm. Tickets are £10 in advance/ £12 on the night which includes a glass of champagne and canapés.
The daytime event on Tuesday 12th November is from 10am until 3.30pm and tickets are £5 on the door.
For more information or to book tickets call 0161 610 0170, email tickets@arleyhallshoppingspectacular.co.uk or visit www.arleyhallshoppingspectacular.co.uk.
To win tickets please answer the following question:
What charity is the event raising money for?
Closing date: Thursday, 31st October 2013