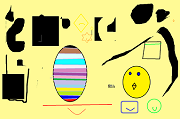 Here is our list of Easter Holiday Clubs featured in Spring 2013 issue of M&D Magazine. There is more information in the Events section.
If you are looking for Easter 2015 Holiday Camps and Clubs, please, visit this page. For daily kids entertainment, for activities or family days out during Easter holiday, please, visit our March and April pages.
Stagecoach. Easter Holiday Workshop.
2nd to 5th April
4-7 yrs, 8-18 yrs in Didsbury
More info: 0161 789 1349
www.stagecoach.co.uk/didsbury
SciTech. Easter 2013
More on variety of technological and scientific activities at SciTech this Easter.
Wednesday April 3rd to Friday 5th April
10 am – 4.30 pm
Call 0161 903 9133
www.scitech.co.uk
Choice Home Tutoring. Entrance Exam workshops
Venues at Didsbury, Hale and Bowden
Week 1: 2nd – 5th April
Week 2: 8th – 12th April
9 am – 12 noon
0161 434 7045 or 07527377502
www.choicehometutoring.co.uk
Red House Farm
Easter Fun 2013
29th March – 4th April & 7th April – 12th April
10 am – 4 pm
www.redhousefarm.co.uk
5th – 6th April – Special FunFest Event
www.littlefunfest.co.uk
Tel: 0161 941 3480
Tennis Tykes Easter Classes
Bramhall Lane Tennis Club (sports hall), on
Wednesday 3rd April 9.15-10am (2-4 year olds)
Thursday 4th April 9.15-10am (2- 4 year olds)
Handforth Hall Tennis Club
Thursday 11th April 10-10.45am (2-4 year olds); 10.45-11.30am (5-6 year olds)
Friday 12th April 10-10.45am (2-4 year olds); 10.45-11.30am (5-6 year olds)
For further information, please contact Caroline Buncall on 07843342662, email caroline.buncall@tennistykes.co.uk
More info: www.tennistykes.co.uk
Starlight Holiday Club
From 25th March – Little Mermaid (4 days)
from 2nd April – Lion King (4 days)
Children will learn to sing, dance and act. Everybody will take part in a show each week.
Cost: £49 per week (10-5pm) or £59 per week (8-6pm), includes lunch, drinks and snacks.
More info: 0161-408-5052 or 07515-397715
www.starlightperformingarts.co.uk
Enjoy-a-Ball (Manchester) Easter Holiday Clubs
8th – 12th April, 9 am – 13pm
Chorlton C of E Primary
For more info contact Sam on 07973 886 783 or email southmanchester@enjoy-a-ball.com