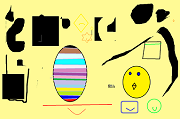 Here is our selection of Easter Holidays Camps and Clubs for this year. There are plenty of other half term activities, Easter egg trails and hunts and fun fairs on our April pages.

Enjoy-a-Ball Easter Camps
7th – 11th April 9 am -1 pm
Chorlton C of E Primary School
For more information call Sam 07973 886 783
www.enjoy-a-ball.com
One Goal Sports Holiday Camps
7th – 11th April
Venue 1. Sale High School
Norris Rd, Sale M33 3JR
Time 9 am – 4 pm
Fri – 9 am – 3 pm
Venue 2. Smithy Bridge Primary School
Bridgenorth Drive, Littleborough, Lancs, OL15 0DY
Time 9 am – 4 pm.
www.onegoalholidaycamps.com
Alderley Edge School for Girls hosts Mad Science Easter Camp
7th to 11th April, 9.30 am – 3.30 pm
Wilmslow Road, Alderley Edge, SK9 7QE
Tel. 01625 583028
Starlight Holiday Clubs
choice of Piano or Rockstar or Musical Theatre
7th April – Mary Poppins
14th to 17th April, Billy Elliot (4 days)
Children will learn to sing, dance and act, play an instrument of their choice from guitar, bass drums keyboard or sing in their own band.
More info: 0161-408-5052 or 07515-397715
www.starlightperformingarts.co.uk
Stagecoach. Easter Holiday Workshop.
14th to 17th April, with the show by the end of the week
4-7 yrs – Pirates Ahoy
8-18 yrs – One Direction
Didsbury
tel: 0161 789 1349
www.stagecoach.co.uk/didsbury
Navigation Primary School hosts Mad Science Easter Camp
14th to 17th April, 9.30 ap – 3.30 pm
Hawarden Road, Altrincham WA14 1NG
Tel: 0161 912 5937
Artful Playground Easter Musical Theatre Course
14th – 17th April, 10 am – 4 pm
final variety show for friends and family
£10 discount for Musical Theatre class members
Waterside Arts Centre,
1 Waterside Plaza, Sale, M33 7ZF
Tel to book: 0161 912 5616
watersideartscentre.co.uk