From talks about Japanese gardens to practical sessions in bee-keeping, there are now over 90 learning activities taking place at Tatton Park throughout 2016.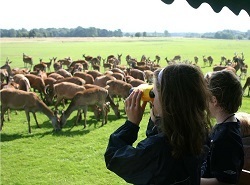 For decades, the rich diversity of the historic estate in rural Cheshire East has provided inspiration for and the backdrop to a host of interesting and varied participatory events. Many are centred on the stunning 2,000-acre parkland. Ever popular is the opportunity to get up close with Tatton's famous deer herd on one of Tatton's award winning deer experiences or the prospect of discovering rare species on a late summer bat walk or an early morning fungi walk.
It goes without saying that garden inspired courses are ever popular whether it's the gardens themselves providing the perfect venue to get creative through painting or writing or the gifted garden team sharing their skills in propagation, container planting or growing vegetables.
Tatton's farm looks to its hey day when it served to feed Tatton's owners, guests and workers. Learn how to keep a pig, rear poultry or prepare heavy horses for a show.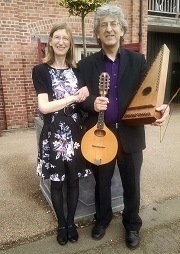 Mansion talks and tours in 2016 give an intriguing insight into the 'hidden treasures' in the Tatton collection, as well as a behind the scenes look at how the building and its objects are cared for by our skilled Mansion team.
The evocative Old Hall provides the perfect setting for hands on living history courses, which this year include a longbow tuition, a pirate themed treasure hunt and 'Prepare to Battle', an introduction to famous battles and weapons throughout the ages.
The Old Hall will also play a fundamental role in the delivery of a weekend of family events during 'Shakespeare Week' (in association with the Shakespeare Birthplace Trust) during the 400th anniversary of Shakespeare's death. Visitors can expect a range of exciting activities including sword fighting, drama workshops, interactive storytelling, plays, talks and more! This event is suitable for both adults and children to enjoy.
2016 will also see the most gloriumptious things to take part in, as Tatton celebrates 100 years since the birth of Roald Dahl, the world's number one story teller. Make and fly a kite like Danny the Champion of the World, mix your own marvelous medicines like George, go on a treasure hunt like Fantastic Mr Fox or simply have a go at writing your own splendid story.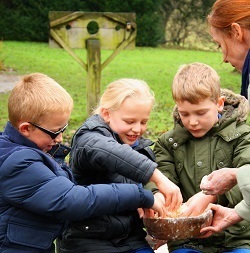 There are over 25 new courses this year including exploring life in the Stone Age, 'Lights, Camera Action', a fun informal theatre school for children and a range of events for the under 6's.
Learning and Visitor Services Manage, Laura Armitage said "This year we believe that our Learning for All programme is bigger and better than ever. Not only have we introduced a greater variety of activities and for different ages groups, but we are also privileged to be tying in with two major events this year- the centenary of the birth of Roald Dahl and the 400th anniversary of the death of Shakespeare. We hope that visitors of all ages will come and experience what we have on offer and learn something new at Tatton Park."
For full information about Tatton's programme of learning activities visit
www.tattonpark.org.uk
or call the education department on 01625 374428.