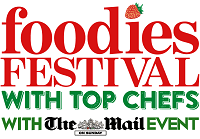 Foodies Festival with top chefs returns to Tatton Park in Cheshire 17, 18, 19th July for their 10th anniversary celebrations. This year 2015 MasterChef winner Simon Wood from Chadderton joins the festival.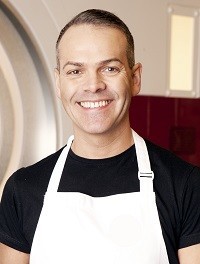 MasterChef winner Simon Wood will cook his winning dishes from the series in the Aga Rangemaster Chefs' Theatre, inspiring festival-goers to experiment with flavours and techniques in their kitchen at home. Other top chefs appearing in the Chefs Theatre this summer include:
Simon Wood – MasterChef winner 2015
David Mooney – New Moon Pub
Tim Anderson – MasterChef Winner 2011
Sean Wilson – Ex Corrie Star
Luke Own – MasterChef Finalist 2011
Katy B – Little Miss Meat Free
Norman Musa – Ning
Helen & Lisa Tse – Sweet Maandarin
Yang Sing Culinary Team
Rahilla Hussain – Food Glorious Food Winner
Jackie Kearney – Hungry Gecko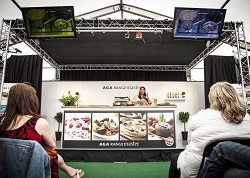 Chefs will cook favourite dishes from their summer menus, inspiring foodies to recreate these dishes at home for friends and family and experiment with new flavours and ingredients.
After a record breaking festival at Tatton Park last summer, attracting 25,000 visitors, organisers have extended the festival with new food and drink theatres, longer opening hours and increased the size of the popular Street Food Avenue and Artisan Producers' Market.
Visitors to the festival this summer can look forward to toasting Foodies' big year in the New Wine and Champagne Theatre, where experts Neil Phillips and Charles Metcalfe will host tutored tastings sessions guiding visitors through this season's best British bubblies from the UK and around the world, while beer expert Melissa Cole hosts masterclasses in the New Craft Beer Theatre, matching foods with locally produced craft beers.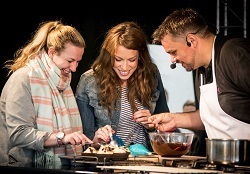 Chocolate addicts should head to a New Tasting Theatre for a 'How to Sniff Chocolate like a Rockstar' and Chocolate Safari masterclass with Coeur de Xocolat, or masterclasses in 3D cake modelling, Pastry, Chocolate Making and Sugar-Craft with the North West's best bakers and pâtissiers at the Cake & Bake Theatre. A complementing Chocolate, Cake and Bake Village sells bakes, jams, gadgets and baking essentials. New Tasting Theatre will host other masterclasses with local experts as well, inviting visitors to try the latest foods and learn new skills including Oyster Shucking, Urban Bee Keeping, Cheese Selecting, Foraging, Raw and Vegan foods, and Herb Cocktail Making.
The Street Food Avenue is a feasting hub at the heart of the festival, offering a huge selection of hot and cold dishes from around the world. Japanese, Thai, Brazilian, Argentinian, Indian, Mexican, French and African are just some of the cuisines visitors can tuck into at communal tables in the Feasting Tent.
With over 200 exhibitors in the Artisan Producers' Market selling award winning cheeses, wines, bakes and condiments; festival-goers will be spoilt for choice with samples and for what to buy to take home and enjoy – a perfect setting to meet the producers and share their passion for food and drink.
A BBQ Arena hosts grilling experts who will share their favourite recipes for fans of outdoor dining and King of the Grill Challenges take place throughout the day. For those brave – or foolish enough – the famous Chilli Eating Competition challenges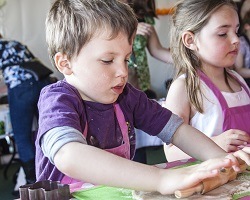 those who like it spicy to try and break the current record of 14 varieties of chillies eaten to win the Chilli Eating Crown.
Little foodies can explore their taste buds and learn basic skills with Picnic in the Park themed masterclasses in the Childrens' Cookery Theatre, where Kiddy Cook will show them how to make finger sandwiches, jellies and chocolate bugs.

After a day of feasting and fun, foodies can relax with a spot on the grass and soak in the atmosphere with live music from the Entertainment Stage and a refreshing cocktail, glass of bubbly or a Pimms from the Giant Pimms Teapot or Captain Morgan Mojito Ship.